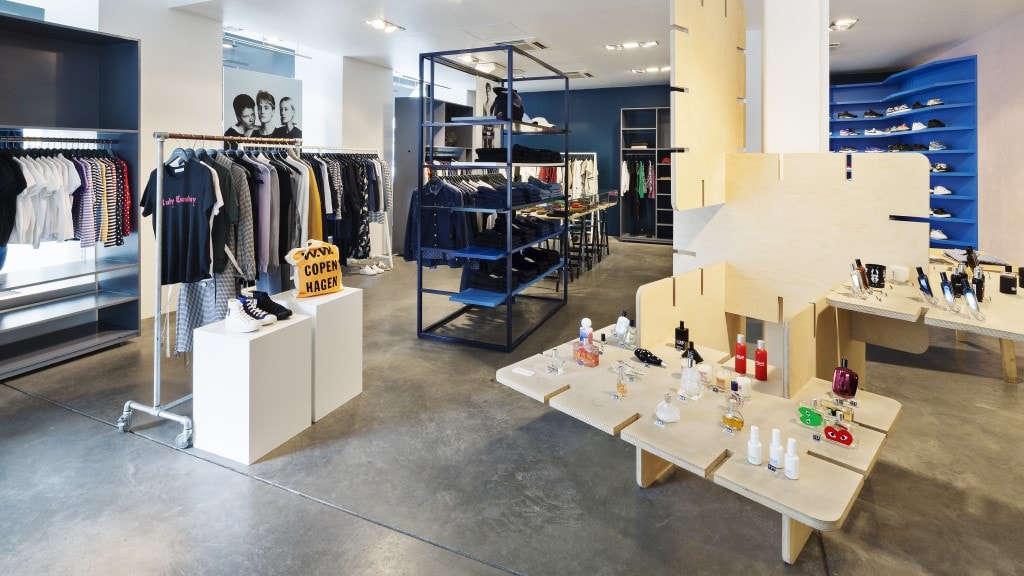 Wood Wood Copenhagen
Wood Wood is located in Grønnegade in the city centre and is somewhere in between streetwear and avant-garde. The brand is a major force in Danish design.
Wood Wood has been present with a flagship store since it was founded in 2002. The retail outpost occupies the corner of Grønnegade. The archives include multiple collaborations with internationally heralded brands such as Adidas, Nike, Disney, and Champion, and the in-store offering sees a variety of selections from the Japanese WTAPS and Comme des Garçons to womenswear items from Baserange and CristaSeya. 

Wood Wood's collections are built upon new takes on iconic silhouettes with a sports-fashion approach, staying true to the sub-cultural heritage of the brand. Additionally, each collection sees a mix of high fashion, sports and streetwear with youth culture, art and music.