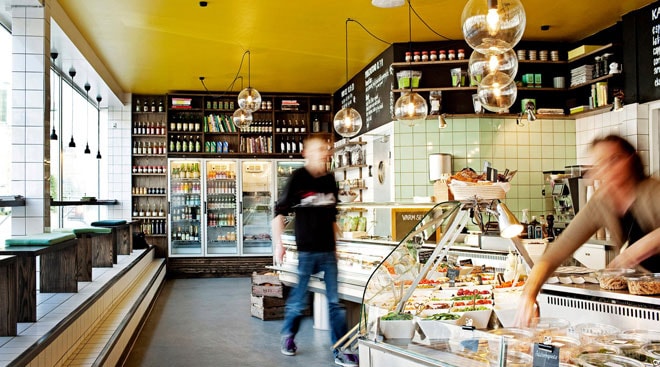 Wedofood
Wedofood is a place in the Meatpacking District where you can buy takeaway. Here you can get all sorts of prepared dishes and dishes, that you need to heat at home.

The concept of Wedofood is very simple. The owners want to make variable and green food with high quality produce.

Prices are reasonable and you are guaranteed having enough to eat.