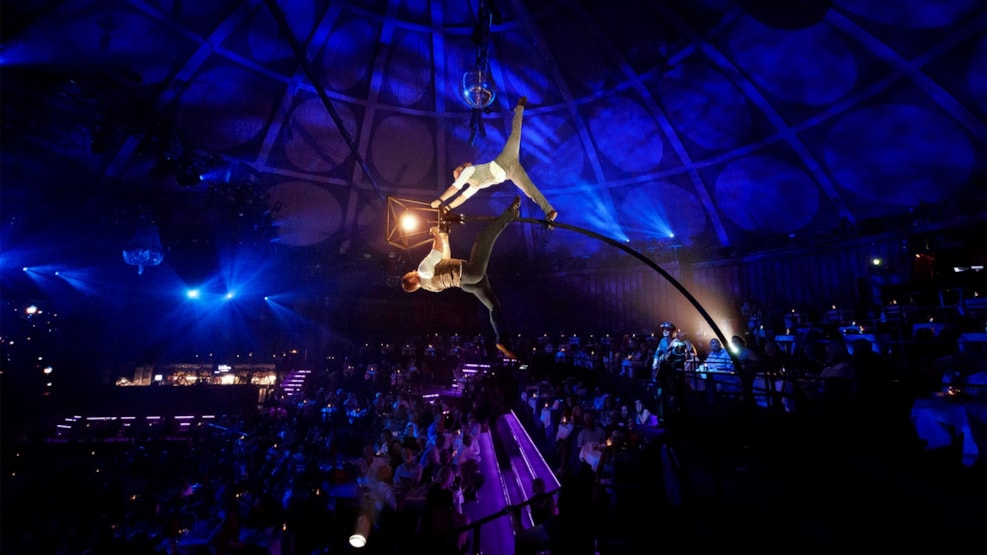 Wallmans Dinnerparty
Show, dinner menu and nightclub – all under one roof. 
Bring your friends, colleagues or family to the historic circus building, Cirkusbygningen, and enjoy a  festive dinner menu, Wallmans Dinnerparty and the magical surroundings.
The shows takes you through a universe packed with sumptuous music, artistry and impressive acrobatics. Enjoy dinner, as the acts unfold, one after the other. Each act is followed by a short break, so there's plenty of time to chat and enjoy the food. Entertainmaint at Wallmans Dinnerparties is performed in English, so anyone can enjoy it.
You couldn't get any closer to the artists, as they serve at the tables and perform, not only on the stage, but also in every corner of the circus arena. After the show's grand finale, the venue turns into a nightclub – one of the biggest in Copenhagen!
Copenhagen Card - 25%
With a valid Copenhagen Card in hand, you can get 25% discount. Copenhagen Card is valid for bookings to the dinner show in category b-c, not valid for existing bookings and cannot be combined with other discounts. No Copenhagen Card bookings on Friday and Saturday in periods during Christmas. Read more: https://www.wallmans.dk/en/copenhagen-card-discount/