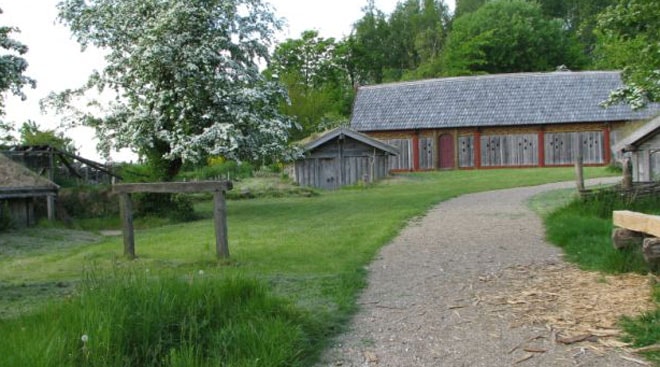 The Viking Village in Albertslund
The Viking Village in Albertslund, just outside Copenhagen, is a historical place located with a beautiful view of Store Vejleådalen.

In the village, you will find three small houses and a unique farmhouse, Salshuset, which is richly coloured and decorated with hand carved objects and embroidered textiles.

The Viking Village keeps on building new things and in September 2001, it opened its new barn for the Viking keeping of animals

You can walk around in the Viking Village without any appointment but the houses are only open on special occasions.