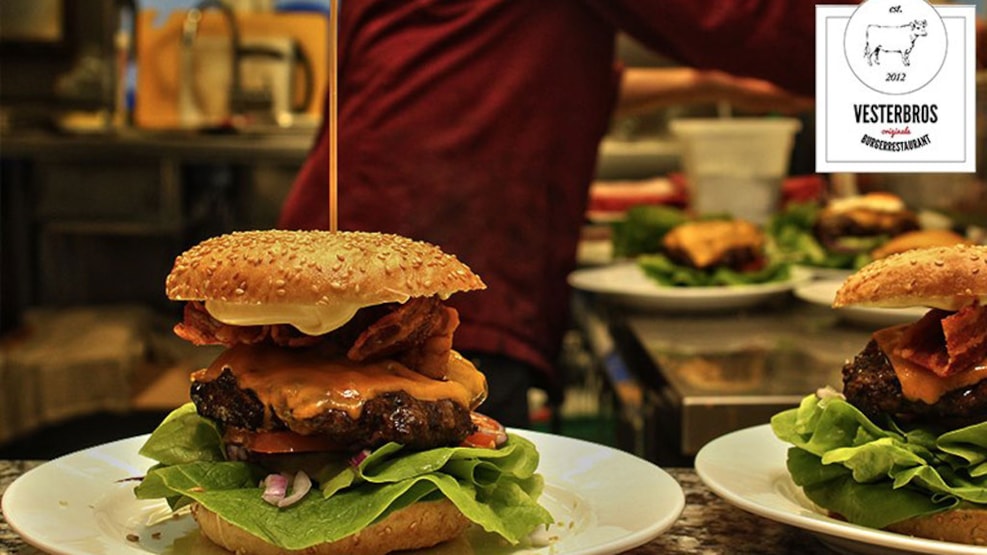 Vesterbro's Original Burger Restaurant
Are you in the mood to burgers with fries, you should drop by Vesterbro's Original Burger Restaurant, located on Istedgade.
The burger restaurant is located on the first floor, where you enter the raw and newly renovated rooms with tiles on the walls and black wooden floor.
Here you can order 10 different kinds of burgers with side orders. Try the strong one with homemade chilli relish, fresh avocado and cheddar and if you are very hungry, try "the almighty" with a 300 gram steak, fried onions, fried egg, bacon and cheddar.

Bar in the basement
After dinner you can go down to the basement, where the relaxed bar, Die StrafBar is. During the weekends, drinks and home-brewed are served and DJ's are playing all night.