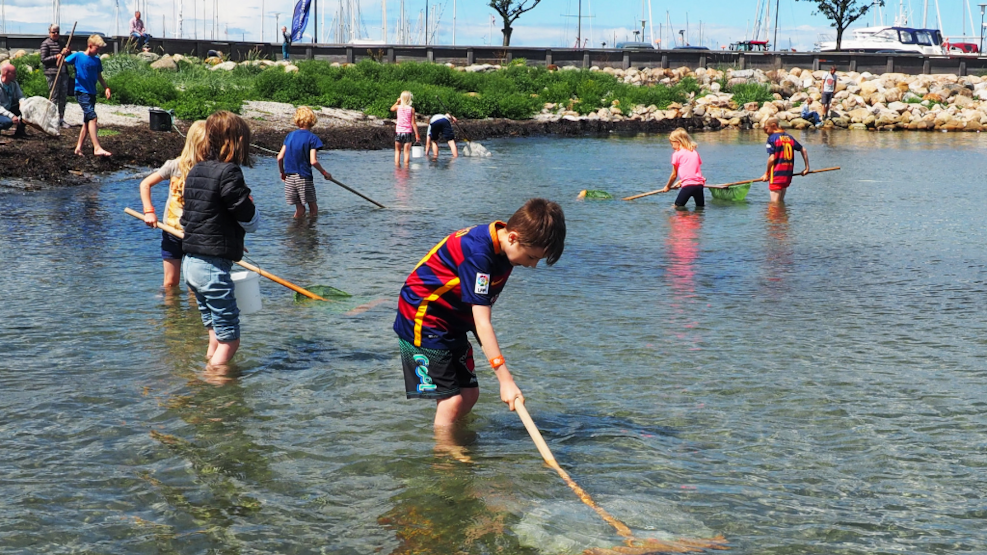 Vandlaboratoriet - The Water Laboratory
At Vandlaboratoriet (the water laboratory) you can explore the Sounds unique marine life. The laboratory includes animals from the near coastal areas and has been created with their fascinating habitat.
The laboratory may be used by everyone who wishes to explore the marine animal life.
From June 25th to September 2nd Øresundsakvariet offers nature guidance at the laboratory every day at 10:25, 12:25 and 14:25.