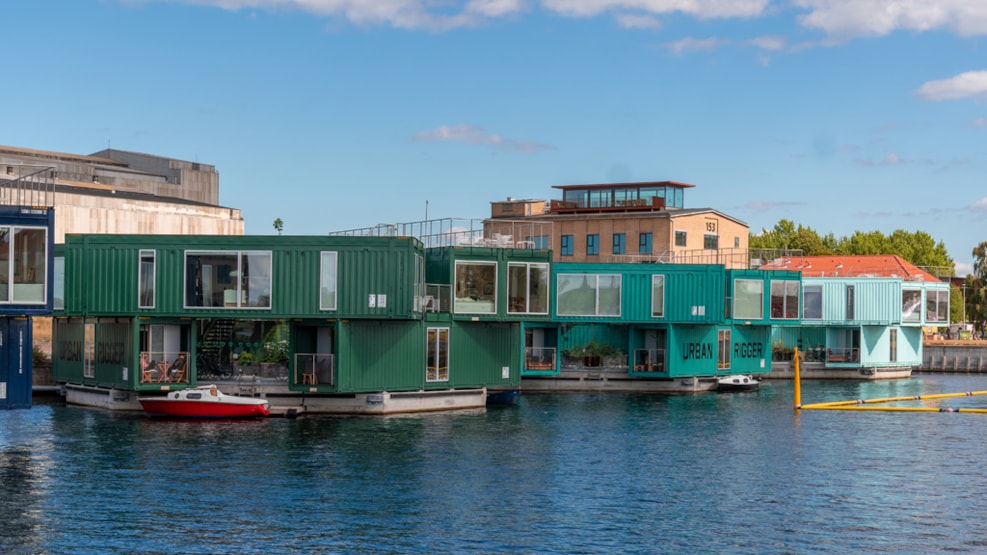 Urban Rigger student housing by BIG
The coolest student housing on the planet? Probably. Urban Rigger is a series of reconstructed, carbon neutral shipping containers now housing students.
The floating flock of distinctive blue units in Copenhagen's happening Refshaleøen area are a class-example of Bjarke Ingels Group's "hedonistic sustainability" concept, where architecture entails and combines sustainability and the physical framework for the good life. In this case by giving new life to old materials and giving the lucky residents to live right on the water.
The first students moved in to the first units in 2016, and since then new Urban Riggers have been added to the fleet. The carbon neutral dwellings are designed to be replicated in harbor cities where affordable housing is needed, but space is limited.