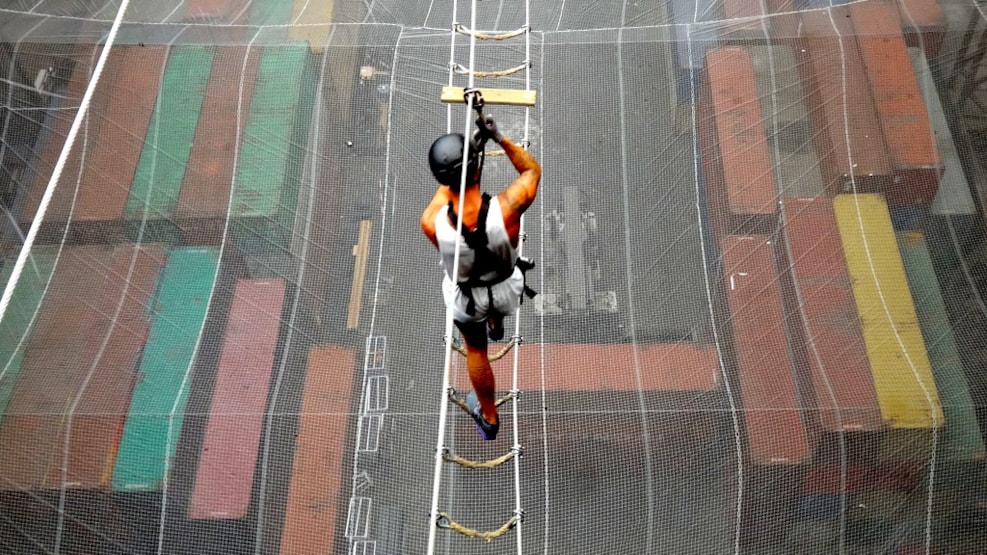 Urban Ranger Camp
Experience the rush of walking on ropes and ladders at a height of 50 meters in the new Urban Ranger Camp on Refshaleøen in Copenhagen. Here you can challenge yourself and your friends, both physically and mentally.
Urban Ranger Camp has been built by French specialists in the field and is the world's highest of its kind. The old B&W shipyard has been converted to this exhilarating playground for everyone 16 and older.
For DKK 395, you can enjoy three to four hours of challenging fun, right up under the roof of the giant halls.
You can book here.