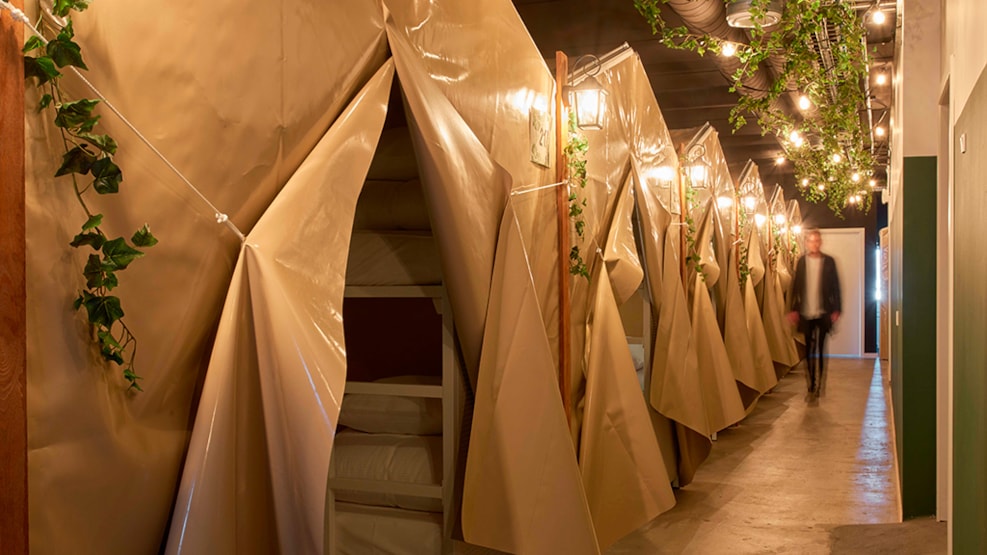 Urban Camper
Urban Camper has set up camp in the multicultural area of Nordvest.
Before you start to worry about amount of raining days in Copenhagen, we can assure you your tent won't be soaked during your stay at Urban Camper. They've taken the childhood dream of camping inside, an made it a reality. Urban Camper is a hip hostel based on dorms within amazing, indoor tents.
All tents have access to shared bath facilities, and private lockers. When you stay here, you'll get a light breakfast, bedsheets and towels included – so for a camping trip it's quiet nice conditions. Urban Camper has four different types of tents, depending on whether you'd like a shared or private tent.
On top of all this, Urban Camper offers a large common area with games, a bar and room for "hygge" (coziness).  The vibe is informal and could be described as "college dorm"-like. The common area invites you to hang, meet new people or even have a party. The space can be rented for private parties or work functions, even if you're not staying at Urban Camper.
An extra service they offer is the option of long stays. If you're in between homes, or you're new to the city, applying for visa etc., they'd be happy to help you out. Even with the whole process of applying for a CPR-number. For longer stays you should contact them in advance and discuss their price offerings.