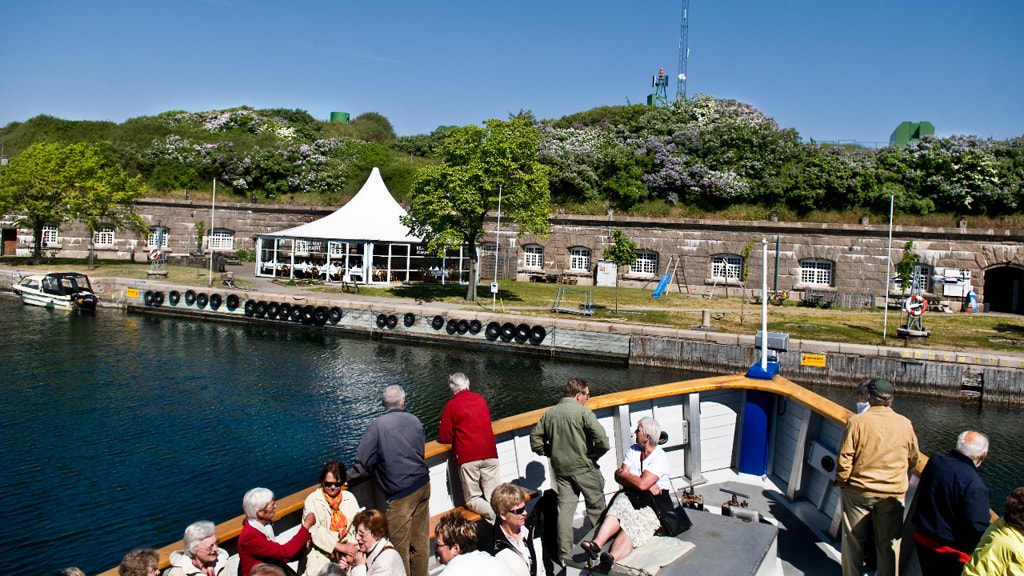 Trips to Flakfortet
Visit the over 100-year-old man made island and fortress, Flakfortet, in the Sound. Spar Shipping has daily boats departures from Nyhavn harbour in Copenhagen.
With several daily departure from Nyhavn harbour outside number 71, you can experience a true maritime atmosphere with an almost Mediterranean touch at Flakfortet island.
Cruise through the Port of Copenhagen past Middelgrundens windmill park to the maritime fortress Flakfortet. Join a historical tour, a treasure hunt, a ghost hunt, or enjoy a game of mini-golf before sitting down for lunch in the restaurant. Book tickets in advance at Sparshipping.dk.