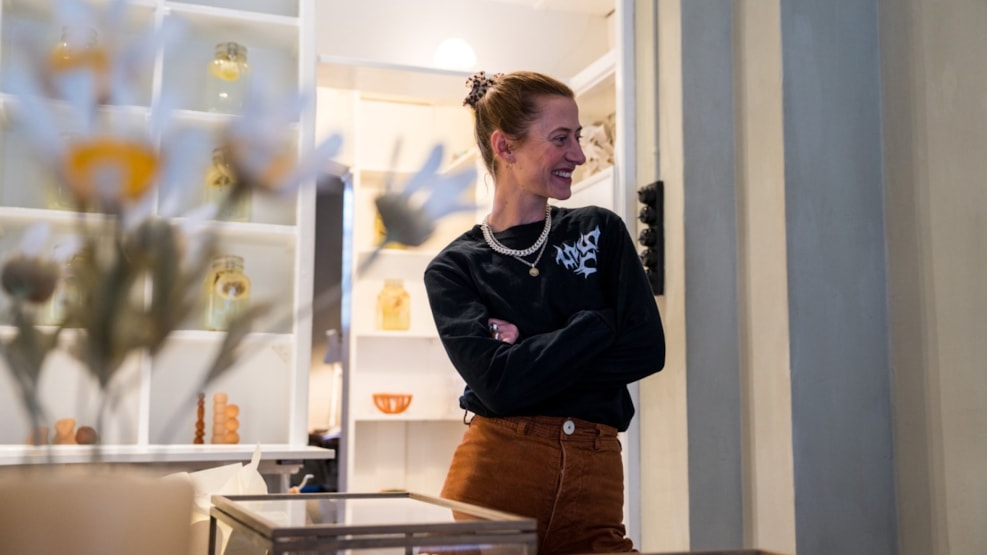 Trine Tuxen
Discover Trine Tuxen Jewelry, a micro universe of thoughtful, thought-provoking and delicate handmade jewelry inspired by all aspects of life, emotions and human connection.  
Trine Tuxen is a Danish brand located in the heart of Frederiksberg. Through her unique jewelry, she connects with her customers which helps tell the stories behind every single piece that she makes.  
A trained dancer, Trine Tuxen first established her brand in 2012 and opened the doors to this flagship store back in November 2018. Her collections follow a simple design philosophy that brings stories to life in a minimalist language. This allows the wearers to connect with their chosen piece on a more spiritual or emotional level. 
Trine's design is often described as 'simple' and 'effortless.' Her pieces stand out in a crowd yet are timeless in their expression. She provides a world where all collections combine on several levels and carry a deep awareness of coherence in style. The overall mood, and the components in each collection are designed so you can mix, match and wear. 
Focused on a pure, minimalistic and organically shaped design, Trine hopes that her delicate and simple jewelry will inspire and support all those who love to add a little flourish to their personal style. 
Most of her jewelry is handcrafted in sterling silver, some with a 14 carat gold plating. A small selection is handcrafted in 14 and 18 carat solid gold. Stones are finely selected precious or semi precious. Trine Tuxen is a heartfelt, cosy space where you want to hang out and return to - again and again.