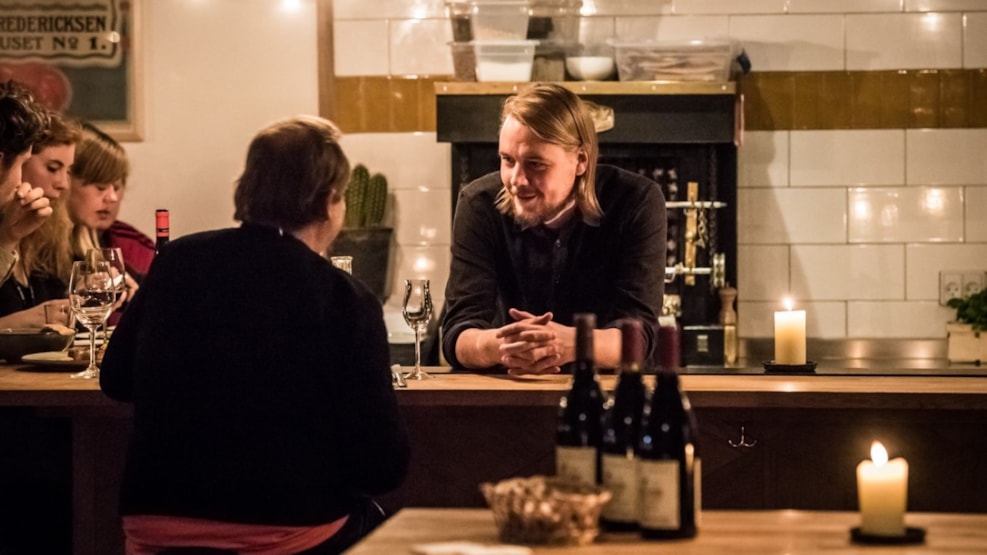 Toto Vin & Spisebar
Toto Vin & Spisebar is a discreet wine bar and restaurant on Amagerbrogade. Enjoy ambitious comfort food and a variety of wines from around the world, including natural, organic, and biodynamic options.
Toto Vin & Spisebar is a local wine bar and restaurant that has been around since 2017. The place is discreetly located on Amagerbrogade, and is easy to miss.
Toto is a wine bar with an ambitious kitchen. At ToTo, the wine is in focus, and the kitchen stands for ambitious comfort food, and is mainly oriented around the traditional Mediterranean cuisines, but is happy to take gastronomic detours on the menu to Asia, South America and the Middle East, among others.
The wines are from all over the world, and there are both conventional and natural wines, and organic and biodynamic names on our menu.
Toto is located on Amagerbrogade within walking distance from the venue Amager Bio and is also close to both Royal Arena and DR Koncerthuset.