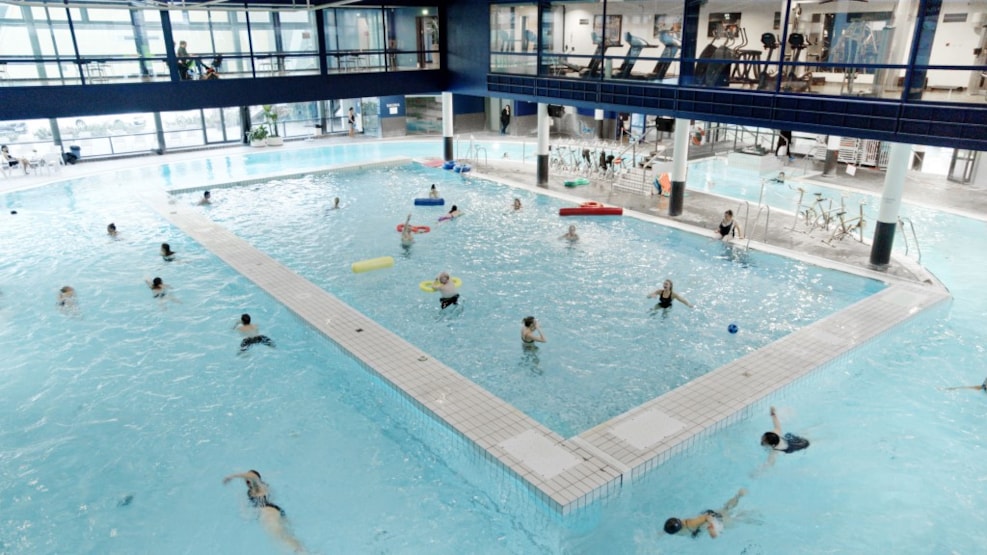 Swim Centre, DGI
The Swim Centre is part of DGI-byen, a modern compound of various athletic facilities, centrally located close to Copenhagen Central Station.
You can swim in the big super-ellipse-shaped pool which is 100 metres in diametre.
You can challenge yourself in the climbing and diving pool, exclusively aimed at the diving guests.
It has a trampoline, a 1 metre diving board, a 5 metres high climbing wall, and diving plateaus at 1,5 - 2 - 2,5 and 5 metres.
Or you could just relax in the warm water basin and the spa.
There is also a special children's basin with low water level and higher temperature. Here you find a fountain and sometimes it rains. Finally there is an extra warm basin for babies to enjoy.