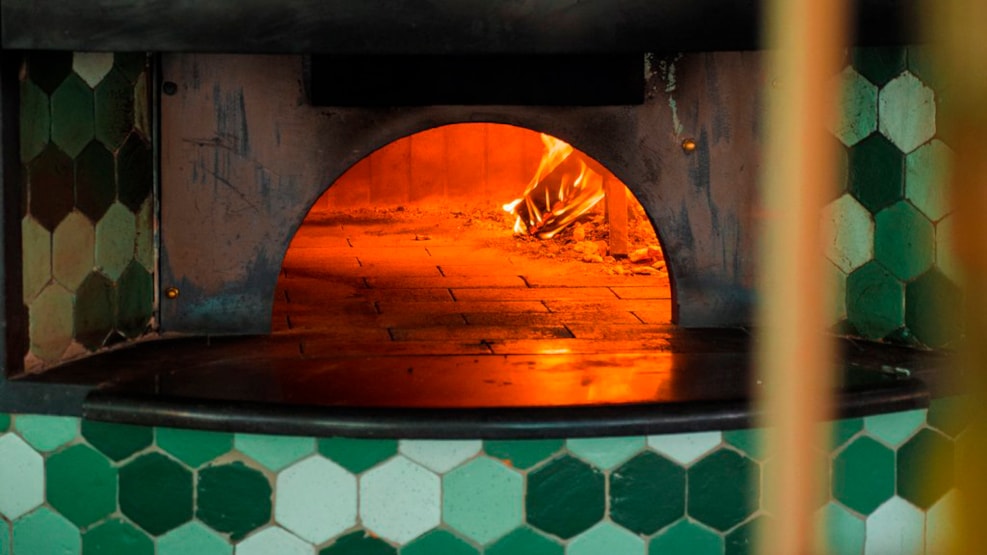 SURT
Come visit SURT in the heart of Carlsbergbyen and get a taste of their delicious sourdough pizzas.
In an old building called Lauras hus (Lauras house) in Carlsbergbyen the restaurant SURT (meaning sour) has settled in. Behind it is a man with a great love of fermentation, craftmanship and of course, pizzas. Owner Giuseppe Oliva is a former pizza chef of popular places like Tribeca NV and Bæst, and now he's opened his very own pizzeria.
Giuseppe, who goes by Peppe, have created a place where the vibe is informal and relaxed, and the pizza chefs interact with guests during their stay. The restaurant has just 50 seats, making it cozy and intimate, and giving the guests a chance to get real close (within safe distance) of the beautiful stone oven. The oven itself was actually build on the spot, making it the heart of the restaurant.
The menu is revolving around the tasteful sourdough pizzas. All made with no industrial yeast, but solemnly relying on the natural process of the sourdough. If you're in the mood for something else, SURT also offers a small variety of Italian dishes. Throughout the menu Peppe and his team has made sure that only the best ingredients are being used, depending on the season. This means the menu changes slightly with the seasons.