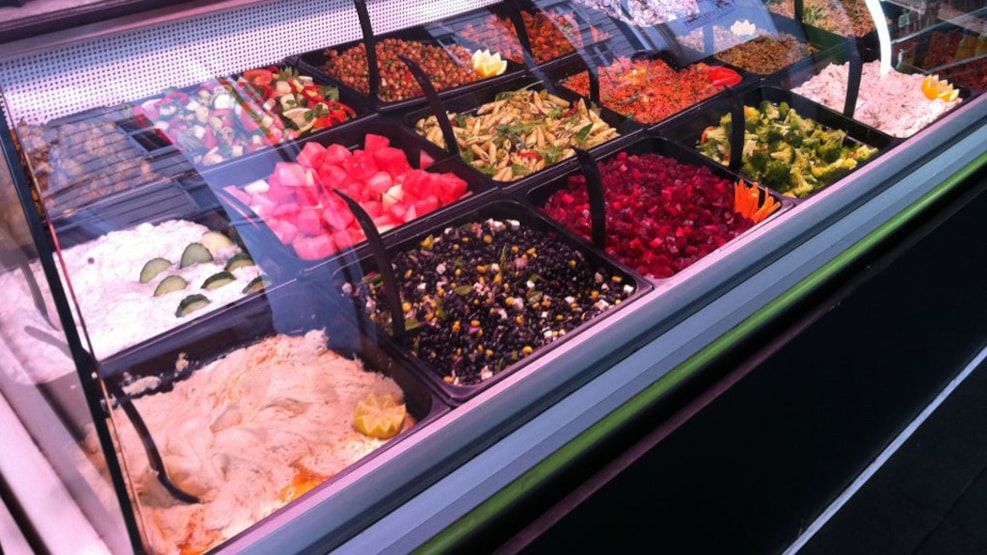 Sund Sult
Sund Sult is located in Elmegade and offers healthy take-away.

Sund Sult has a special focus on health and nutrition. You can order sandwiches, salads and soups. The sandwiches at Sund Sult are made on wholegrain bread.
You can also mix the salads yourself and choose different toppings like chicken and hummus.

There are also sandwiches for vegetarians.

Red, green or yellow juice

If you are thirsty, you should try one of the different kinds of juices or smoothies at Sund Sult Choose between carrot, avocado, apple, beetroot juice and more.