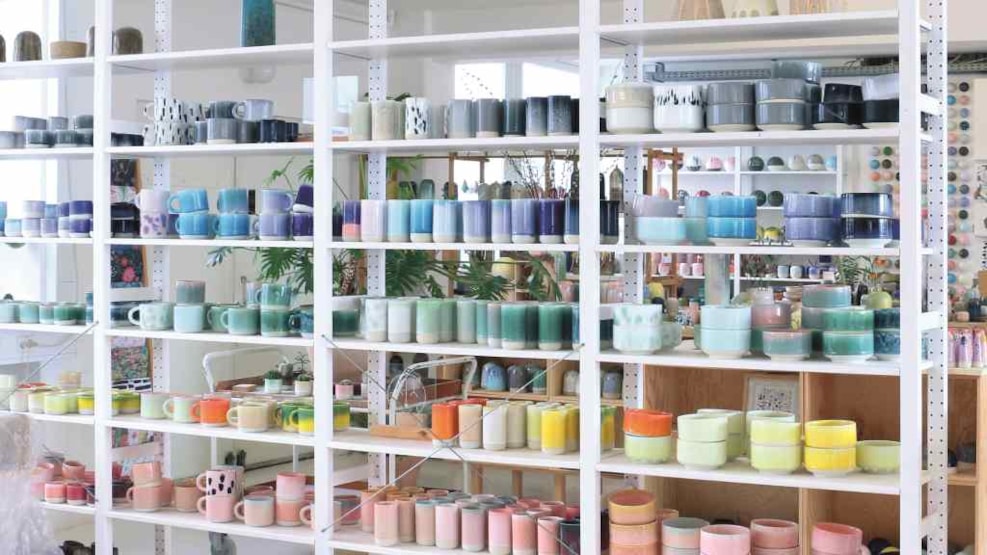 Studio Arhoj
Even though the ceramics studio Arhoj was originally founded in Tokyo, it is now located in the middle of Copenhagen.
The interior and design studio is run by Anders Arhoj and is open to the public. Arhoj explores the visual relationship between Scandinavian and Japanese design traditions. Studio Arhoj tries to explore the visual relationship between Scandinavian simplicity and traditional Japanese culture.
They are interested in keeping alive traditions and knowledge about old crafts such as wheel throwing and glaze construction, and their focus is on form as opposed to function. This doesn't mean that the product can't be used in your daily life, it just means that they are interested in creating beautiful, fun objects. 
Stop by and watch the ceramics come to life right before your eyes.