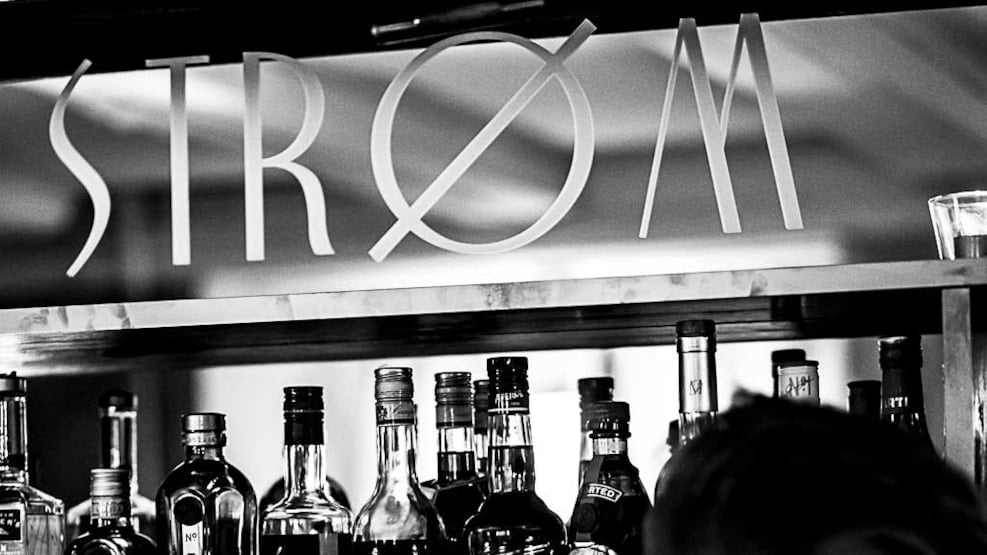 Strøm Bar
The cocktail bar Strøm Bar by Gråbrødre Torv square in central Copenhagen is reaping increasing recognition in the international bartending world. Here, you get socalled gourmet cocktails, where all the ingredients are homemade.
You will find one of the city's best cocktail bars, Strøm Bar, in Niels Hemmingsensgade street in the heart of Copenhagen. The bar opened in 2012, and the team behind the socalled gourmet cocktails have won a lot of international awards and nominations.
In 2013, Strøm Bar was nominated for the list The World's 50 Best Bars along with the three other Copenhagen cocktail bars Ruby, Salon 39 and The Barking Dog.
The team behind Strøm Bar is not exactly novices in the cocktail industry either. The two Swedish brothers Michael and Andreas Nilsson both have international experience, including from the world-renowned Milk & Honey in London and as bar managers at Salon 39, K-Bar and Brass Monkey in Copenhagen.
In 2012, they took the plunge and opened Strøm Bar, where their creativity is fully developed, together with Danish Simon Haugaard. Simon is the man behind the Copenhagen bars Zefside and Kassen.
Powered by European Art Deco
"Strøm" means power in Danish, and the bar gets its name from the fact that the bar is powered by a European Art Deco influence. Art Deco is often associated with luxury, style and function. It was especially popular among the 1920s and 1930s intellectual upper class in Europe.
However, Strøm Bar is quite cozy and relaxed. The cocktail bar consists of two rooms and can house about 100 guests. In the one room you will find the bar, and in the other room you can relax in the booths, each with room for about nine people. Here, the lights are dimmed.
Strøm Bar offers a variety of cocktails, including a frozen cocktail in a bottle. The cocktail menu changes around every three months. All cocktails and ingredients are homemade, like for an example the grenadine. Thus the team behind the cocktail bar calls their cocktails for gourmet cocktails.