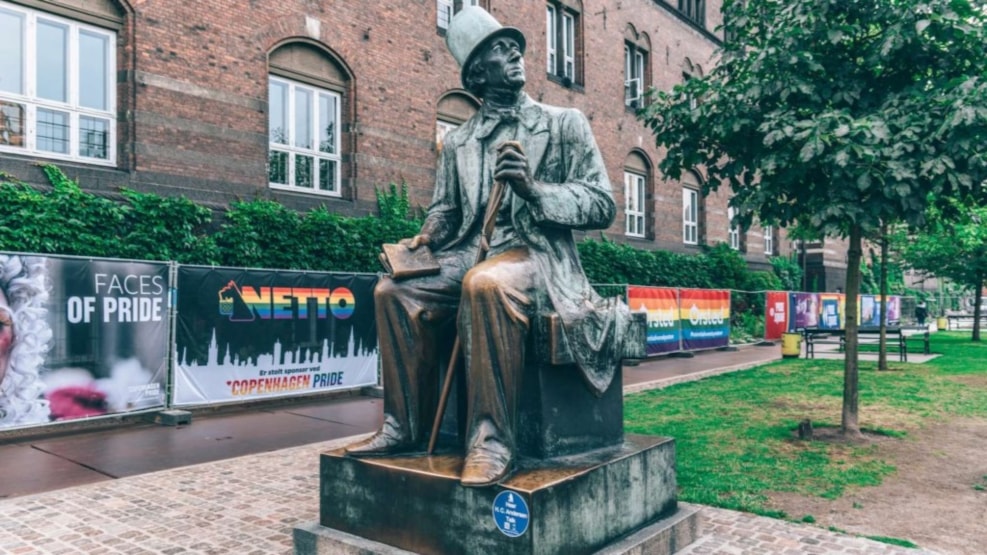 The statue of H. C. Andersen at the City Hall Square
Author Hans Christian Andersen is a very important part of Danish culture, and his fairytales are known worldwide.

Around Copenhagen, you will find many statues of the world-famous author and poets.

At Copenhagen City Hall Square, facing H.C. Andersens Boulevard features a statue of Hans Christian Andersen who sits with a book.

The bronze statue is made of Henry Luckow-Nielsen and was erected in 1965.