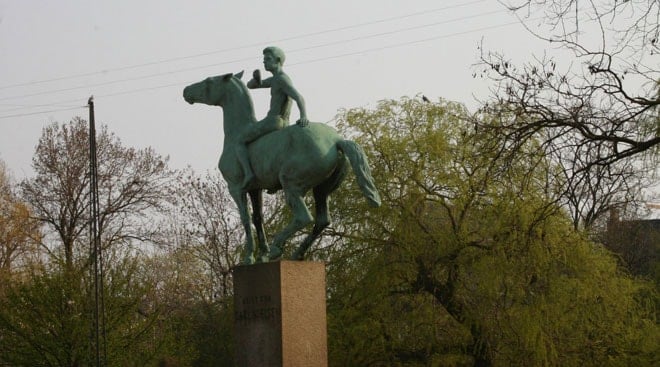 The statue of Carl Nielsen
Not far from Kastellet in the neighbourhood of Østerbro you will find this monument named 'Funen Spring'.
It is a monument not only for the composer Carl Nielsen (1865-1931) but also for the many things that inspired him in his work. The statue is created by his wife Anne Marie Carl Nielsen.