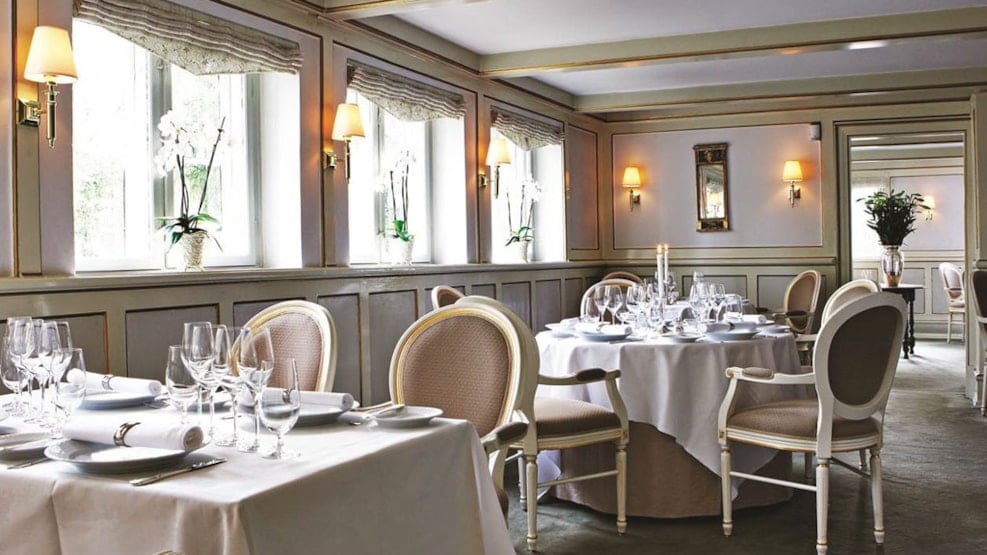 Søllerød Kro
Michelin-awarded Søllerød Kro is recognised both nationally and internationally as one of Denmark's absolute best restaurants.
Situated just north of Copenhagen, Søllerød Kro restaurant first opened its doors to guests in 1677, when the local vicar was granted permission to run an establishment for locals and travellers alike. 
The inn quickly became an important part of the local area and then a favourite excursion destination for those wanting to enjoy a good meal in beautiful surroundings. And made by the world's best chef as of 2023, when Brian Mark Hansen won the Bocuse d'Or. 
Today, Søllerød Kro is both nationally and internationally recognised as one of Denmark's absolute best restaurants - although the food has taken on a slightly different character since those early days.
Idyllic surroundings
Located by a small village pond, surrounded by a forest, church and castle, the atmospheric whitewashed building is listed for protection to ensure its historic structure and ambiance is preserved for us all to enjoy. But it would be for nothing if the food and hospitality weren't  excellent. Fortunately, they are.
Søllerød Kro offers French-inspired gourmet cuisine with a matching wine list. It was awarded its first Michelin star in 1987 and Søllerød Kro has been a fixture in the coveted French guide since 2007.
Classic French with a twist
While the menu is based on traditional French cuisine, there is also room to explore new interpretations. The quality of the raw materials is paramount and at Søllerød Kro they always serve the best.
The surrounding scenic setting really helps to create a relaxing and unpretentious atmosphere. The place, the food and the people guarantee an international, first-class dining experience that's hard to forget.
Getting there
Søllerød Kro may be located in a rural and idyllic setting, the roads that lead to the inn are many, so getting here is easy. If you're taking public transport, the closest train station is Holte Station, and you take the S-train Copenhagen Central Station.
From Holte Station, you can take bus no. 195 (just 5 stops), catch a taxi, or you can walk the 2.3 km in around 30 minutes.