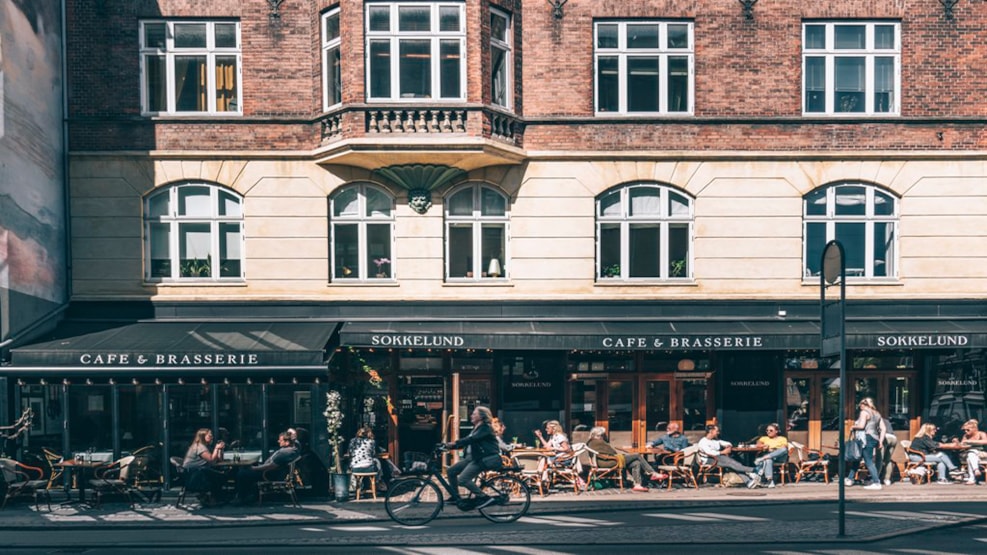 Sokkelund
Sokkelund is a local Brasserie in central Frederiksberg with a welcoming and friendly atmosphere, serving a wide range of food and drink from morning to late evening. 
If it's fine food in intimate surroundings you're after, look no further than Sokkelund, Frederiksberg's local brasserie and café. It specialises in all-day dining in a friendly environment, without sacrificing on quality of the food, drink or service. 
Sokkelund was founded in 1994 and over the decades has become part of the fabric of the area. The kitchen is open during the week from 8:30 until 23:00, Saturdays from 9:00 and from 9:00 until 21:00 on Sundays. As you might expect, it is incredibly popular so we recommend you book in advance. 
The only thing you might need to bear in mind is that Sokkelund is aimed primarily at adults. The brasserie seeks to create a subdued and discreet atmosphere where guests can enjoy each other's company undisturbed. Children are welcome, but they are here on the adults' terms! It's also worth noting that it is an intimate venue with a small kitchen, so Sokkelund does not accept reservations of more than eight people. 
So with that in mind, this is definitely worth checking out. It has different, separate brunch and morning menus for weekdays and weekends, while its lunch and evening menus  serve up a wealth of delicacies, from oysters and lobster to steaks, traditional open-faced sandwiches and salads. And of course, you can expect a superior selection of fine wines, beers and spirits, as well as excellent coffee, teas and desserts. We'll see you in there - discreetly of course!