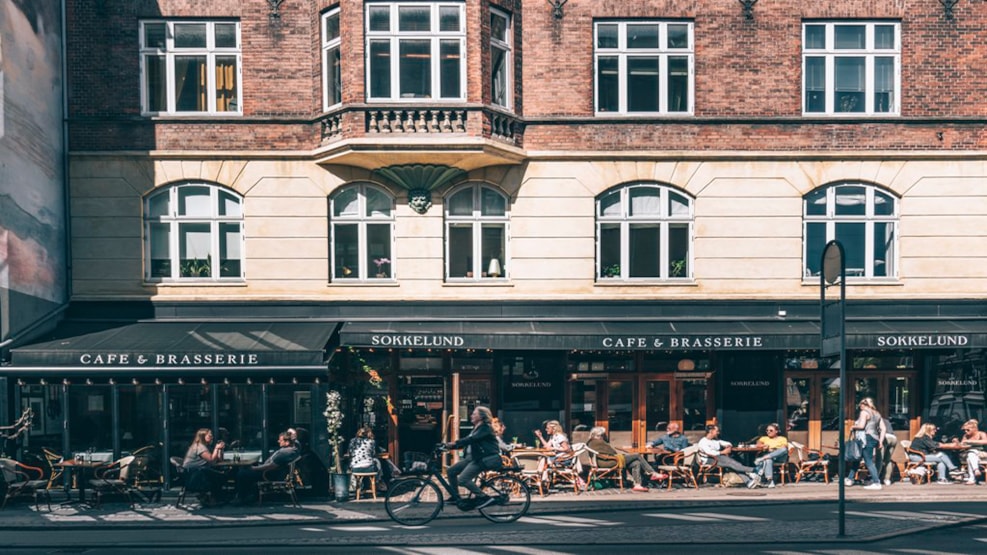 Sokkelund Café & Brasserie
Feel the Parisienne vibes and enjoy delightful coffee when you visit Sokkelund Café & Brasserie in beautiful Frederiksberg.  
Ever since its opening in 1994, Sokkelund Café & Brassie has been a popular meeting point for both locals and travelers in Frederiksberg. The man behind the French-influenced café is Martin Hildebrandt. With his many years of experience, and love of great coffee, he's created an eatery that makes people come back again and again.
At Sokkelund Café & Brasserie you'll get a broad variety of French classics, mixed in between juicy burgers and a heavenly brunch. You can visit the café from morning to evening, and throughout the day be offered both food and drinks. The menu also contains great coffee from Copenhagen-based coffee roastery Kontra Coffee, a broad selection of international wines, and classic cocktails.
Go visit Sokkelund Café & Brasserie and enjoy life passing by from one of the outdoor tables along the facade and get a little taste of Paris – right in the middle of lovely Frederiksberg. Bon appétit.