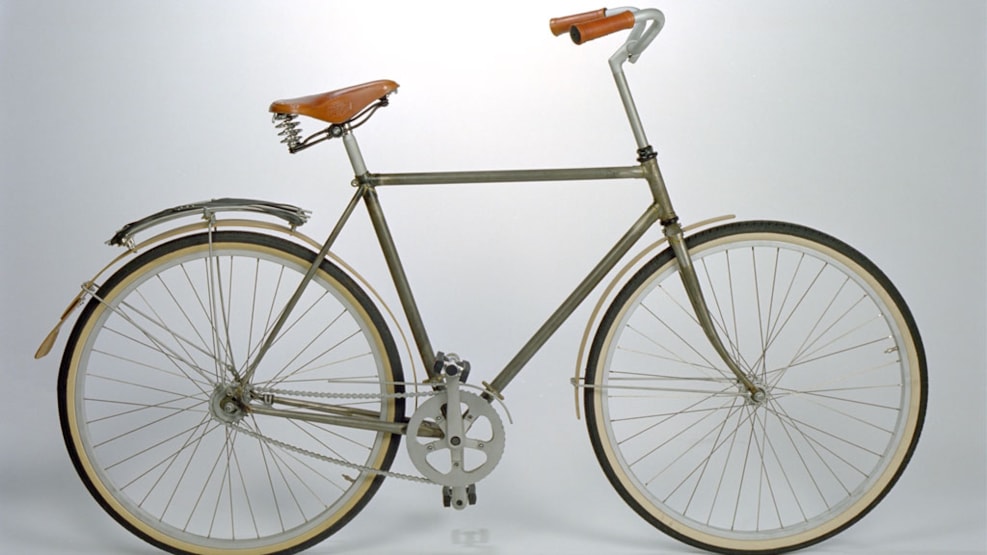 Sögreni of Copenhagen
Sögreni bike shop is located in the heart of Copenhagen's charming Latin Quarter and has had more than 30 years of perfection, when it comes to designing and building bicycles.
If you are looking for a designer bicycle to take or have shipped home, or if you are just curious about Danish bicycle design, then stop by the Sögreni bike shop in Copenhagen. Sögreni bicycles are handmade and adjusted to suit your needs and riding style. That is why it takes between eight and 16 weeks from ordering to getting your bike. If you cannot collect the bike yourself, Sögreni offers to ship it to your home. The bicycles come with a 25-year breakage of the frame warranty. If you'd like to test out their bikes before purchasing one, or if you're simply just looking for a place to rent a bicycle, Sögreni also rent city bicycles to temporary locals. 
Søren Sögreni established Sögreni of Copenhagen in 1981. The bike shop has a reputation for unique and contemporary designed bicycles and cool bicycle accessories. Søren was nominated as Danish Designer of the Year in 2002 for his contribution to Danish design. Museums throughout the world keep Sögreni bicycles in their permanent collections or offer the Sögreni bicycle accessories in their museum shops. Thus a Sögreni bicycle is not only an effective means of transportation, it is also an object of contemporary art. You can, for example, find one at the Louisiana Museum of Modern Art.
Among the accessories, you will find elegant bicycle bells in copper, brass, or steel, and sleek, futuristic pencil-shaped Sögreni lamps in non-rusting materials, powered by a small battery and using LED-bulbs. Another popular item is a luggage rack for transporting a briefcase, a sports bag, a football or anything small enough to bring on your bike. All the accessories have the Sögreni trademark and are produced by hand in limited numbers.