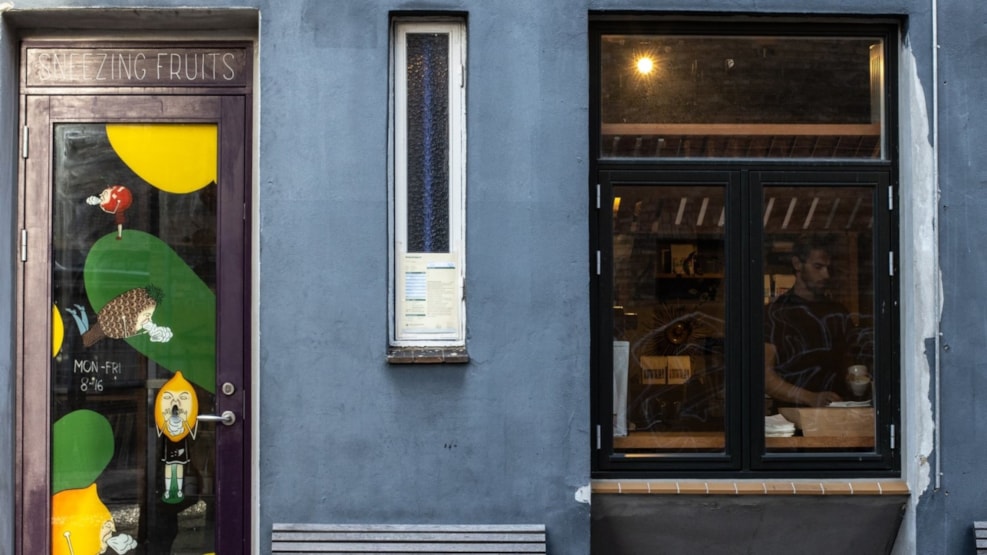 Sneezing Fruits
In a hidden backyard in Islands Brygge, you'll find some of Copenhagen's best croissants and freshly brewed, top-notch coffee. The place is called Sneezing Fruits and opened in the autumn of 2021.
You need to know the location of the little café, Sneezing Fruits, as it is truly a hidden gem. The reward of heading towards the neighborhood Islands Brygge is delicious baked goods and a solid cup of coffee, which definitely makes going off the beaten path worth it.
Sneezing Fruits was opened by the team behind Alice Bakery and Coffee in Amager. The baked goods are delivered from Alice, as the size of the premises at Sneezing Fruits doesn't allow for much more than the counter, espresso machine, and some seats for guests. The coffee beans are delivered from the Swedish roastery, Koppi, so you can be sure that the coffee is just about perfect when you buy a cup of coffee from Sneezing Fruits.