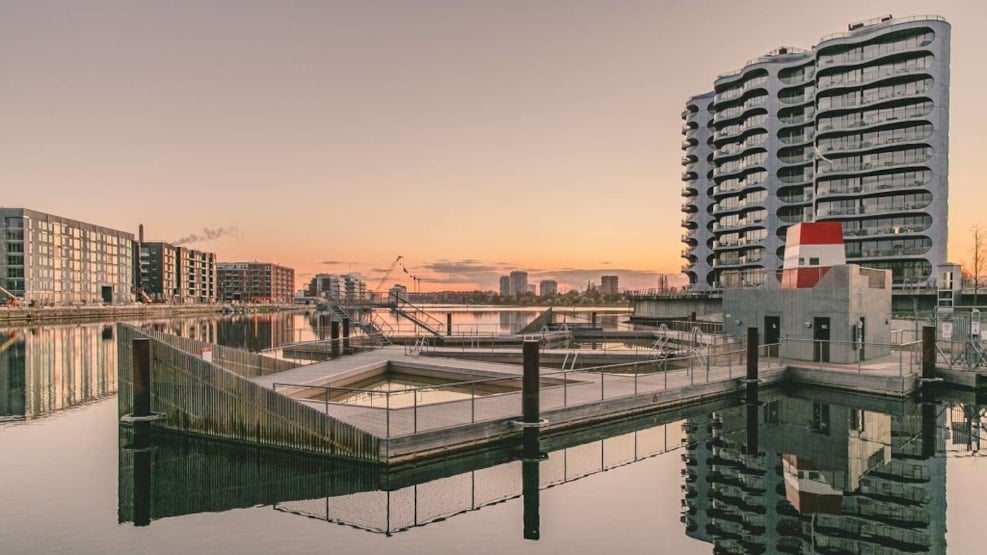 Sluseholmen Harbour Bath
Harbour bath Sluseholmen is a small but beautifully designed area with swimming facilities in the southern part of Copenhagen's harbour.
The bath consists of a protective lagoon like  area for swimmers, divers and children with four pools: a children's pool, a youth pool and two pools for exercise and diving.

The shape of Havnebadet Sluseholmen is inspired by corals.
The harbour bath is open from May 1st until March 31st. 
Lifeguards overview the facilities from June 1st until August 31st.
Admission is free.
REMEMBER
Swimming in Copenhagen's harbour is only permitted within the harbour baths and established bathing zones.
Always respect the directions of the lifeguards and authorities at the harbour baths. In the extraordinary case of temporary closure due to unsatisfying water quality or other things, a red flag is raised, and swimming is prohibited.