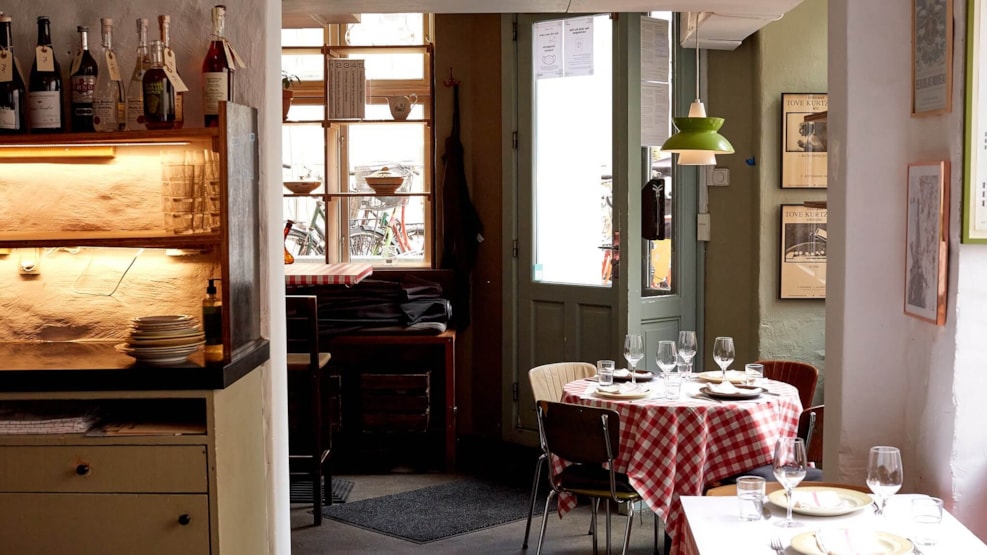 Silberbauers Bistro
At Silberbauers Bistro, you'll get that authentic French bistro vibe and a special treat if you're into fish, shellfish and natural wine from the top shelf.
The doors to Silberbauers Bistro opened in May 2021 in Jægersborggade, and since then the place has been packed with guests. Usually, a good indication that the food, the atmosphere and the service are just right. And it is.
The man who created the place is Mathias Silberbauer hatched the idea while working as a cook in Nice. While not working, he ate all his meals at local bistros and felt the urge to recreate a place like that back in Copenhagen.
Nothing is by coincidence
The values at Silberbauers Bistro is that the food is cooked perfectly, the ingredients need to be the best possible and seasonal, authentic atmosphere, fair prices and finally the guests are allowed to mind their own business.
If you ask about the dishes or the ingredients, naturally they'll tell you all you need to know, but otherwise, you won't be forced on a long story about where the tomatoes are harvested and so on. It's what's on the plate and the atmosphere in the room that should provide the storytelling.
They're open for walk-ins, but it's recommended that you book your seating in advance, especially if you're showing up more than two persons.