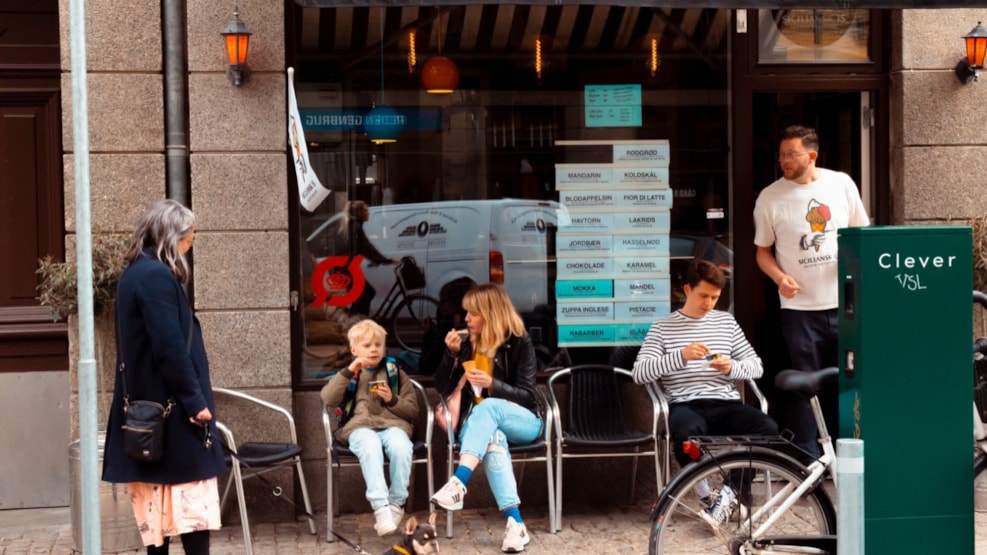 Siciliansk Is
At Siciliansk Is on Skydebanegade in Vesterbro, you can enjoy delicious homemade gelato from May to September.
At Siciliansk Is, all the ice cream is homemade and organic. The quality is top-notch and the recipes behind the ice cream are, as the name suggests, inspired by authentic Italian gelato from Sicily.
A remarkable feature at Siciliansk Is is that, regardless of the size of your ice cream, you can choose up to 3 different flavours, which is clearly an advantage with the often changing 14-15 different flavours.
Sicilian Ice is open from 12-21 every day from May to August.