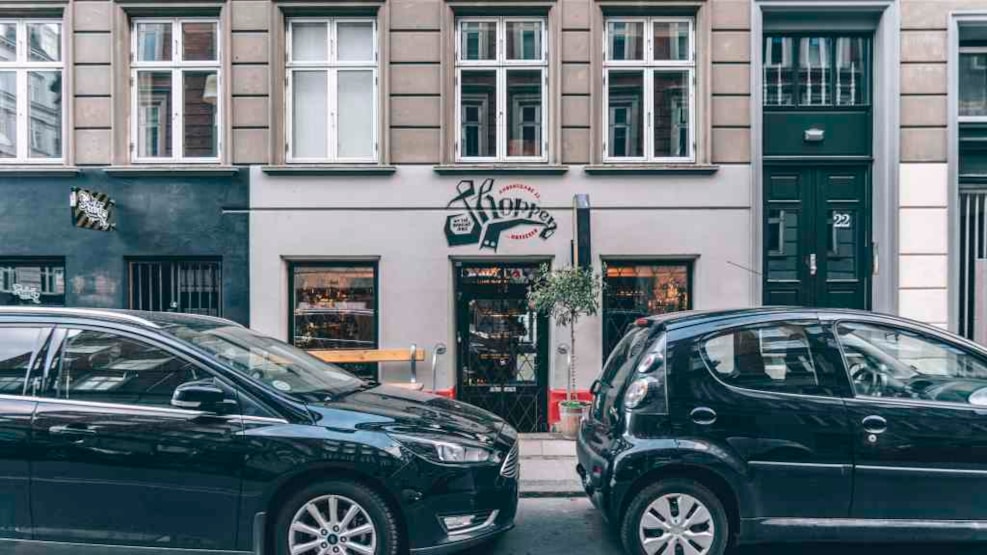 Shoppen CPH
A place for spirit lovers to gather, buy and taste hard liquors. Enjoy specialist advice on all manner of booze, customized tasting sessions in-house or at your place, special events and an online members club. Glug glug glug.
"Booze to the people!"
Shoppen CPH is a little liqueur shop in the multicultural neighbourhood of Nørrebro in Copenhagen. And it is not only a shop that sells all kinds of quality spirits, beers, wine and mixers. Every bottle is open which means that you can try it before you buy it. If you are still not sure, you can buy sample bottles in 10 cl or 25 cl before you buy a whole bottle.
You can choose between everything from schnapps and whiskey to mezcal, gin, rum and so much more. The shop is filled with row upon row of shelves with bottles of all different shapes and sizes – some known favourite tipples and some more crafty-looking small-batch brands. You'll also see a variety of different spirit glasses all standing to attention ready to be taken down, set on the counter and filled for the next lucky customer walking through the door.
Spirit tastings galore!
Shoppen CPH also organizes spirit tastings which involve one of Shoppen's booze gurus talking to fellow booze lovers about the intricacies of a variety of different spirits. Tastings usually last about an hour and no question is left unanswered.  Tastings can be hosted in the shop, one of Shoppen's associated bars or in your own home should you so wish. If a particular alcohol aficionado is visiting Copenhagen Shoppen sometimes organizes ticketed events too and online, you can join the monthly Mezcal club where every month you'll receive a new bottle of a new mezcal batch. Of course, drinking responsibly is advised!