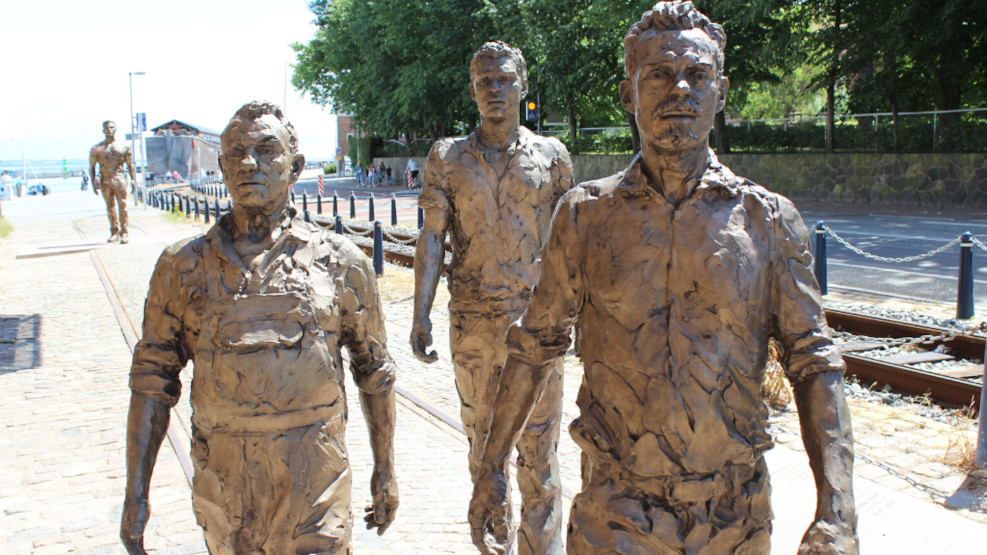 The Shipyard Museum
Elsinore Shipyard Museum tells the story of a bygone era when the shipyard whistle controlled the life of the town
For more than 100 years the shipyard was the focal point concerning economics and employment as well as social, cultural and political life. The vast majority of inhabitants in Elsinore have family members near and far, who has worked at the shipyard, the town's largest employer by far.
The Shipyard Museum tells about the workplace and shipyard town through 100 years and ensures the memory of the time when Elsinore was industrial.
The Shipyard Museum has a small shop where you can buy books, postcards and films about the yard.
Practical information
Find your way: Entrance to the right inside the gate to Kulturværftet, Allégade 2
Price: Entrance Adults DKK 35. Children and adolescents under 18 years free.
NB! The ticket also applies to Helsingør's other museums on the day of purchase, read more