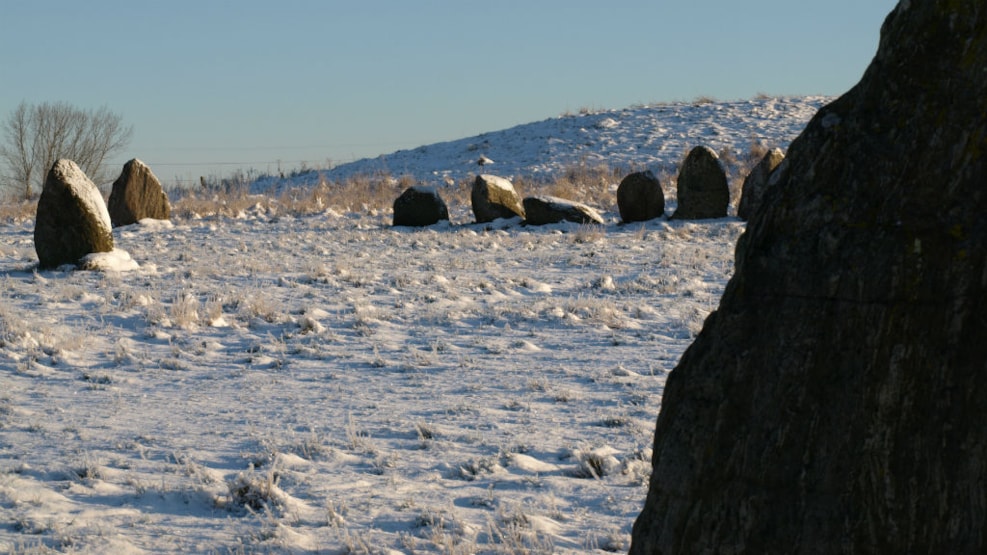 Ship-formed burial place at Gammel Lejre
The stone ship, also known as a ship setting, is located at Gammel Lejre, south-west of Roskilde. There are at least six ship settings, and three of these have stones in them. The largest is 83m long, shaped like a ship and aligned south-east to north-west.
In the 1950s, the burial of an important man and a large burial area for ordinary people were discovered in this ship setting and the area nearby.
The large stone ship is located east of Gammel Kongsgaard, with the Lejre River running between them. Close by is the burial mound of Grydehøj, which an archaeological excavation has dated to the 6th century AD.
The area surrounding the ship setting is protected.