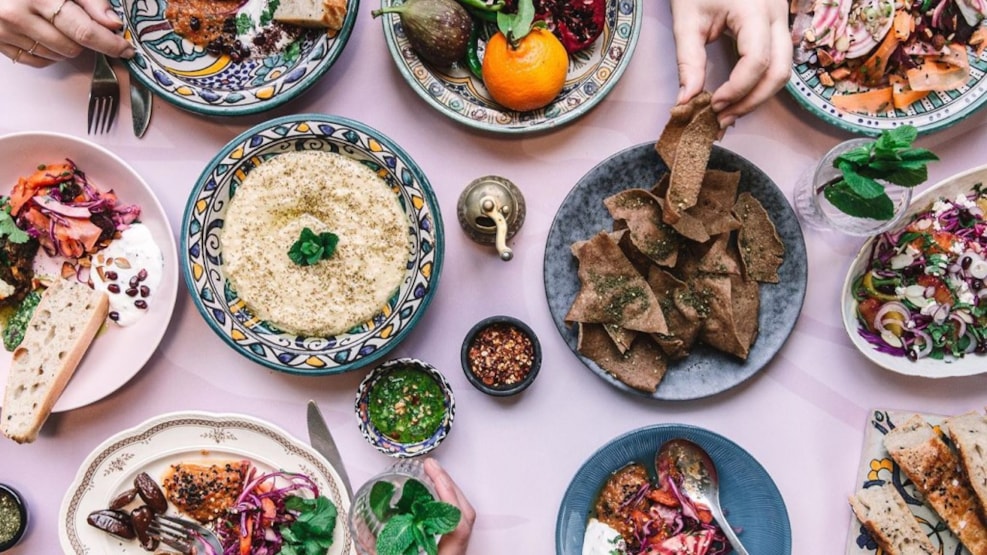 Send Flere Krydderier
Send Flere Krydderier is an inspiring organization with a social agenda, that runs an eatery with mouthwatering dishes from all over the world in the heart of the buzzing neighborhood, Nørrebro.
Send Flere Krydderier translates to send more spices and was founded by the center for immigration women. With an ambition of reflecting the diverse group of employees in the organization in their food, the chefs at SFK prepare delicious meals with respect for the traditions and cooking culture in their countries of origin. The menu is therefore filled with diverse and tasteful homemade dishes, like Somalian sambuusas, Pakistani butter chicken, Lebanese shish tawook, and many more.
On Tuesdays and Thursday evenings between 5 and 8 pm, you can join the local community in Nørrebrohallen for cozy, communal dinners and treat yourself with delicate meals, while you support the good cause of Send Flere Krydderier.