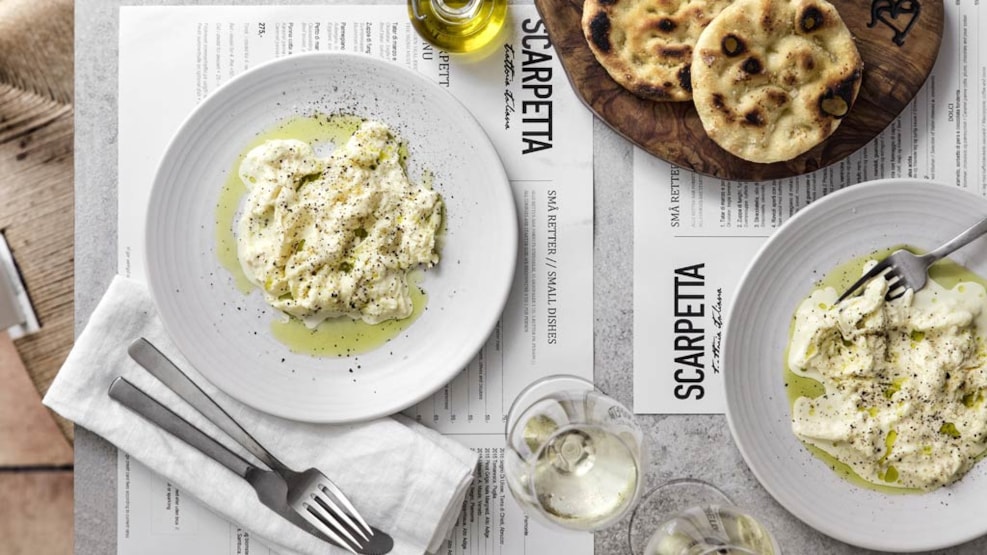 Scarpetta - Rantzausgade
Scarpetta is located in the Nørrebro district of Copenhagen and serves Italian cuisine at affordable prices.
The traditional Italian cuisine has had a twist, where Scarpetta has mixed Scandinavian ingredients with Italian. You can have a salted salmon with cabbage and oysters vinaigrette or the classic pizza with tomato, mozzarella and parmesan, rucola and air-dried ham.
The modern twist is also reflected in the simple decor at Scarpetta with the light walls and tables.
Scarpetta Rantzausgade is known for its quality food and very reasonable prices. At Scarpetta you can get a five-course menu for DKK 250.
Max capacity: 82 pax