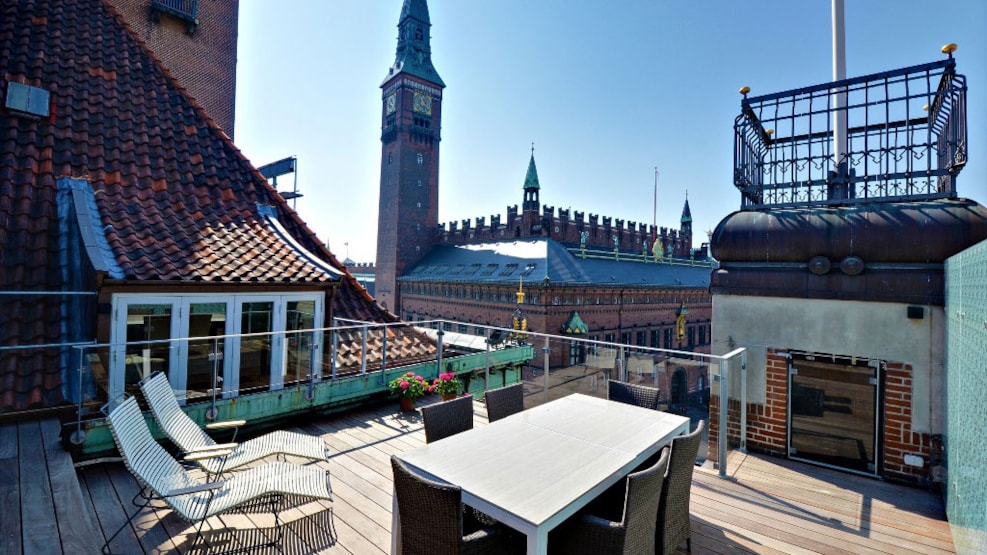 Green Experience
Scandic Palace Hotel
The Scandic Palace Hotel is a historical landmark – built in 1910 this hotel offers a unique history, where royalty and celebrities from all over the world signed their acknowledgments into the famous guest book.
Please note: Temporarily closed until 17 august 2020. 
In combination with the excellent central location on the City Hall Square, this hotel is a gem for cruise guests seeking high-end accommodation – including an Executive Floor, modern fitness facilities, a cocktail bar, and restaurant. Many of the spacious bedrooms include private balcony.
Accessibility at Scandic Palace Hotel:
Scandic Hotels highly prioritize accessibility in both their newly built and renovated hotels. At all Scandic Hotels the staff is trained to cater for disabled guests.
Scandic Palace Hotel offers 1 disability room, where the width of the room door opens a minimum of 80 cm. The bath is accessible and there is no threshold into shower. The width of the bathroom door is at least 80 cm wide. Parts of the restaurant at the hotel is not accessible with wheelchair because of level differences. There are 4 wheelchair accessible restrooms available at public areas at the hotel.