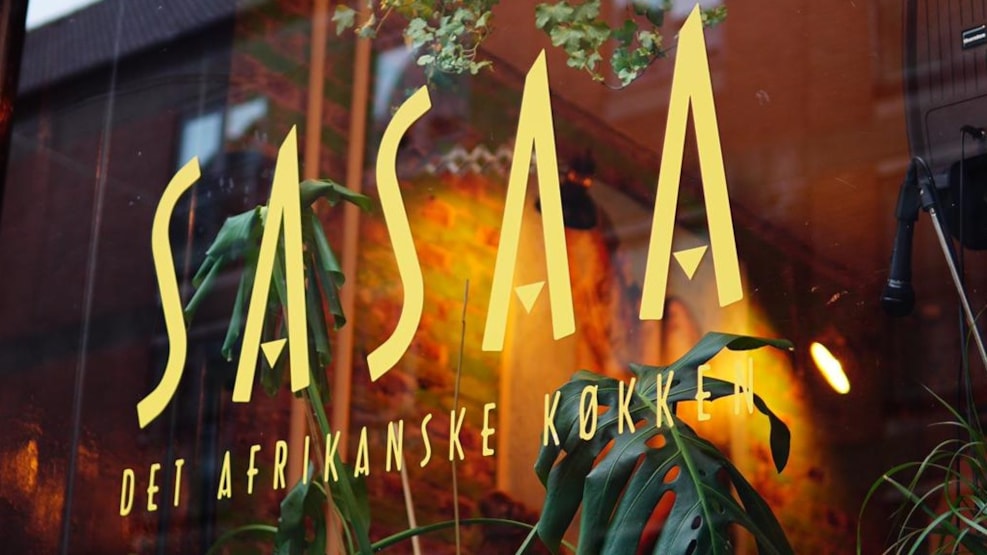 Sasaa - The African Cuisine
Sasaa is a Pan-African restaurant located right in the middle of the buzzing and hip area around Blågårdsplads in Nørrebro.
Sasaa takes you on culinary journey through almost the entire African continent, as their menu consists of different dishes from Western, Southern and Eastern African countries. Sasaa is Swahili and translates to "now". The Pan-African restaurant is the first of its kind in Denmark and is a great place to enjoy a delicious and freshly cooked meal for an affordable price.
Start out with a crispy-fried Sambus, which is an East-African take on a samosa, filled with either savory meat or flavorful chickpeas. The menu offers a variety of carefully selected main courses like for example a vegan peanut butter stew or the popular, Somalian dish, Suqaar, which is served with a side of homemade chapatis and topped with fresh cilantro. In case you get thirsty, the menu also offers organic, African inspired drinks, grape juice, and East African coffee.