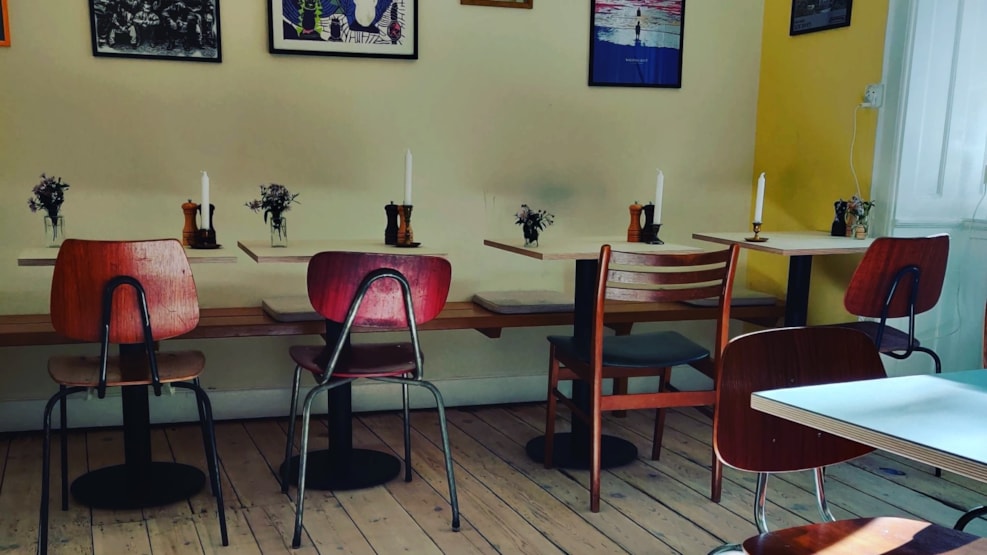 Safari Restaurant
On Baggensesgade nr. 9 in Nørrebro, you'll find Safari Restaurant, an informal and cozy little eatery with a menu inspired by Central and Southern European cuisine.
The concept at Safari is to keep it simple, unpretentious, and fun. The kitchen is relatively free to experiment and decide what kind of food they want to cook, as long as it tastes good. It's this informal approach to the dining experience that makes a visit to Safari special and unique.
Safari is a mix between a restaurant and a bar. A place where dinner meets festivity and merges, making it an ideal place to drink some good wine and start your night out. The food at Safari mainly consists of greens and veggies and there are only a few meat dishes on the menu. The prices are affordable, and a tasting menu with 8 courses costs just 300 DKK so there is simply no reason to continue your night out neither hungry nor thirsty after a visit at Safari.