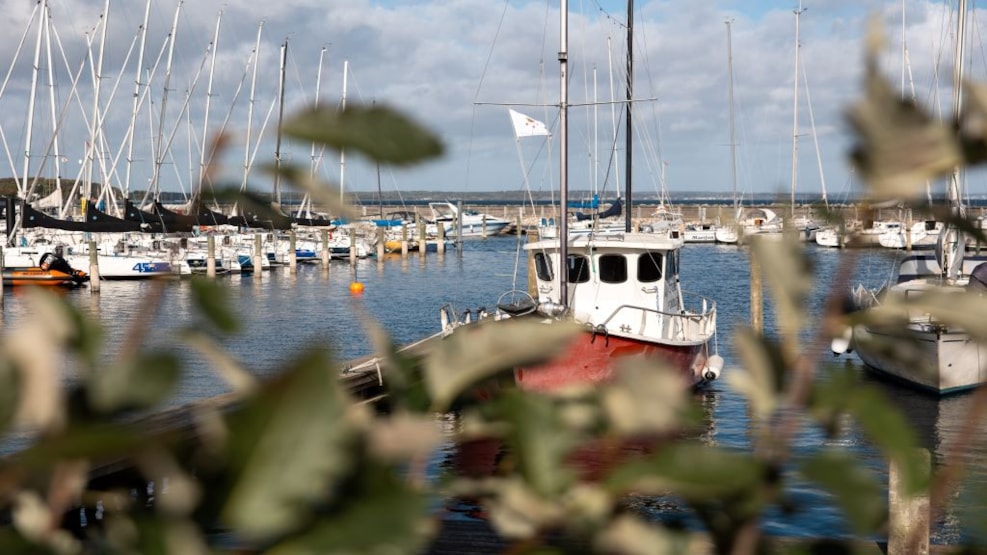 Rungsted Havn
In the middle of the Øresund coast lies Rungsted Harbour, Denmark's third largest yacht harbour. These fantastic marina surroundings are home to 850 boats and dinghies and have become a popular meeting point for everyone with a taste for the good life close to calming waters.
The popular harbour promenade attracts tourists from all over the world with its mix of boutique shops and inviting eateries. Rungsted is the perfect spot to settle down for an ice cream, a tasty lunch or a glass of crisp, chilled white wine while leisurely enjoying the view of the boats and watch life go by. 
Fishing for fun 
If you fancy a more do-it-yourself approach, several of the fish restaurants offer special fishing trips. There is also an inviting bathing beach with Beach Bar for the hot summer months. The waters are shallow and the sand is soft, which is perfect for beach volleyball, so there really is something for the whole family. 
On the other side of Strandvejen – just a stone's throw from Rungsted Harbour – is Rungstedlund, which houses the Karen Blixen Museum. There the world-renowned author's life - most famous for her iconic novel Out of Africa -  unfolds in words, pictures and live exhibitions. The museum also has a cosy café and a large, beautiful garden to explore. 
Your adventure starts here 
Rungsted Havn is uniquely placed, lying right in the middle of the forest, beach and Øresund – perfect for an excursion in itself, or as a starting point for even more experiences in the area north of Copenhagen. Biked can be rented from the harbour office, so there's nothing stopping you going on a thoroughly Danish adventure! 
Getting there 
Rungsted Harbour is about an hour north of Copenhagen by train but with so many connections and so much to see and do when you arrive, it's worth the excursion. There's a DSB train from the Central Station to Rungsted Kyst every 30 minutes. 
Alternatively you can drive there in just over 30 minutes, via the E47 route. If you're feeling adventurous, you can cycle in under 90 minutes along the coast via Route 152.