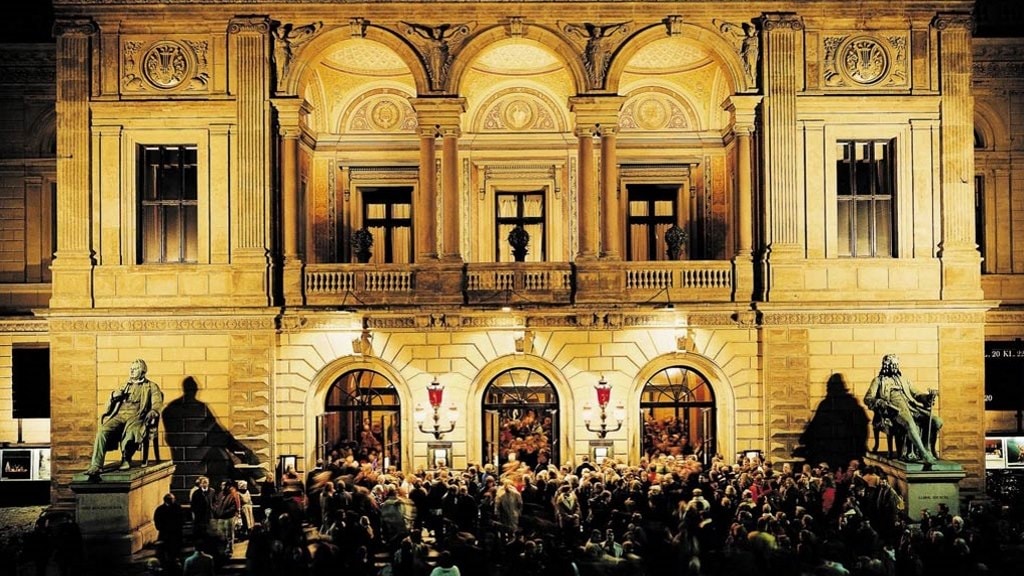 The Royal Danish Theatre's Old Stage
The Royal Theatre in Copenhagen has graced the Kongens Nytorv Square since 1748. The theatre has guests many famous persons where Søren Kierkegaard was a frequent guest at The Royal Theatre, where he heard Mozart's, Don Juan. 

The Royal Theater has three main venues at its disposal: the Opera House, the Playhouse, and the Old Stage, the latter almost exclusively for ballet performances.

All performances are state-subsidized, making tickets quite affordable compared to theatre tickets elsewhere in Europe.

Should Her Majesty attend a performance, the audience is required by tradition to rise and remain to stand until the Queen is comfortably seated.

Tickets are available at +45 33 69 69 69, online or two hours before a given performance.