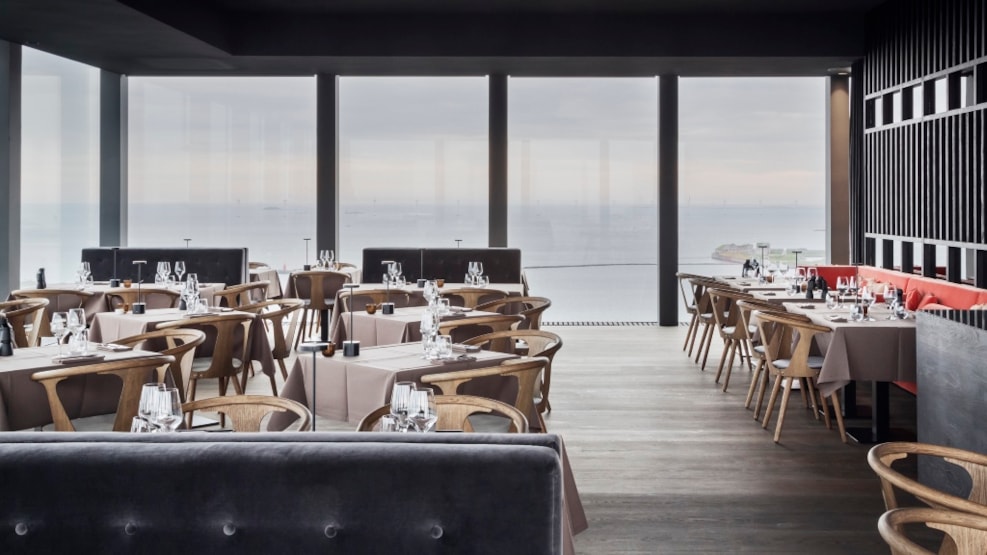 Restaurant Silo
As far as the eye can see
That's the view you get from the top of The Silo in Copenhagen's northern harbour area, where Restaurant Silo is located on the 17th floor. The building itself is a pretty impressive piece of architecture that also houses some of the capital's most exclusive apartments. The beautiful view of the city and harbour isn't reserved for the residents though: Restaurant Silo lets everyone enjoy the picturesque backdrop with their dinner thanks to its grandiose, panoramic windows. You might even be able to spot your hotel from up there.
Always welcome (as long as the kitchen is open)
Silo serves both lunch and dinner, and you can have a seat in either the restaurant, eating bar or lounge depending on your visit. The restaurant's menu changes with the seasons and the chef's mood - no rules or dogmas apply in this kitchen. You can go for the four course dinner put together by the chef, or design your own à la carte. If you're not looking to dine, you can just swing by for a cup of coffee, or a cocktail in the lounge. Both the restaurant's atmosphere and prices are (despite the high-flying surroundings) very down-to-earth, and emphasise Silo's vision to welcome everyone upstairs.