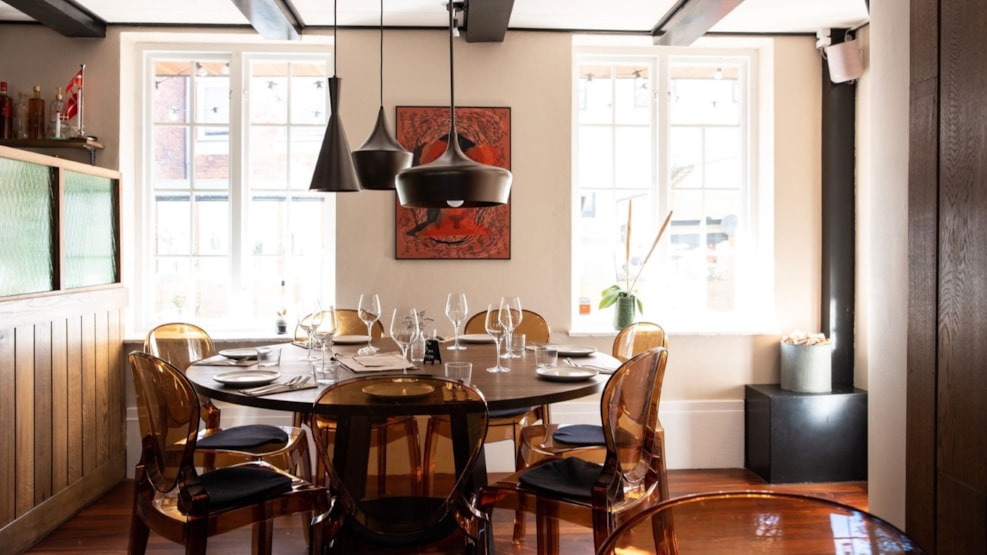 Restaurant MOS
Restaurant MOS in Elsinore offers local and seasonal high-quality taste experiences in a relaxed and vibrant ambiance.
Restaurant MOS is a new nordic restaurant that combines elements from the fine dining scene with an informal and relaxed atmosphere. The food is made from local and seasonal products and is served by the always smiling and helpful staff. 
MOS is short for food and soul (in Danish "Mad Og Sjæl") and furthermore refers to the Danish word for the green plant, moss, which is native to the Danish forests and nature.  
The dishes served at Mos are carefully and thoroughly selected by the head chef, with the objective to provide an extraordinary and high-class tasting experience. 
The menu offers a variety of small and delicious dishes for both lunch and dinner. If you wish to try the complete "MOS experience" we recommend you try the 10-course tasting menu and wine menu.