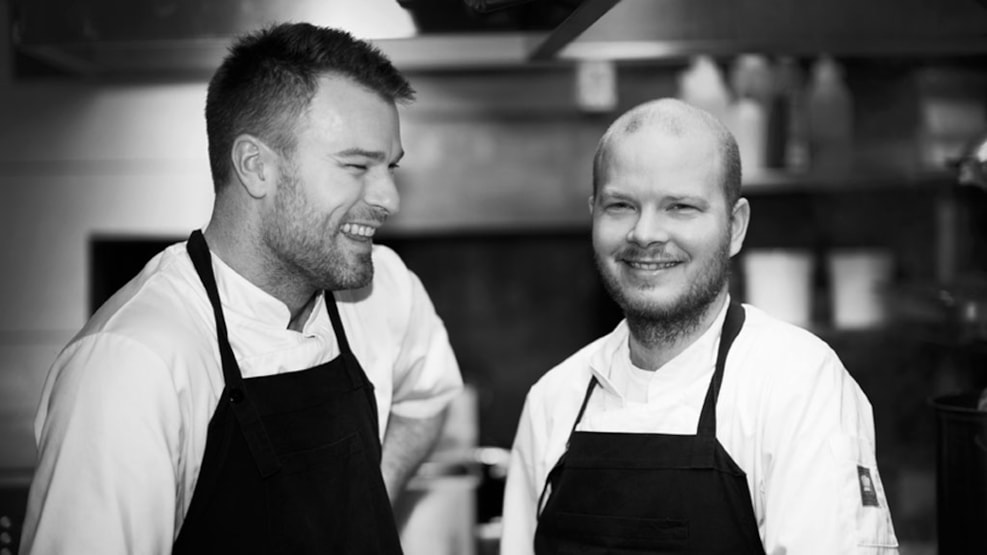 Rebel
Rebel in Copenhagen was awarded a Bib Gourmand in Guide Michelin Nordic 2015, given for high quality food at affordable prices.
The former lunch restaurant Restaurant Oubæk, named after its previous owner Michelin chef Rasmus Oubæk, was not developing for six years, but now there is a wind of change blowing through the premises in Store Kongensgade in inner Copenhagen.
"...There comes a day when you have just had enough of béarnaise and would rather try something else. Therefore we are moving away from some of the classic Oubæk signature dishes," said the two chefs and owners Lars Petersen and Martin Hylleborg, when they were taking over the restaurant.
Rebellion against the overdone
"...We selected the Rebel name because we are now going down our own path rather than the one Rasmus took. But also to signal a small rebellion against the very lofty and absurd performance oriented, which now characterises many of the city's fine restaurants. We cannot be bothered. Our guests should be able to relax and just enjoy the food and wine... without us hanging over them and forcing 17 anecdotes down their throats," explains Lars Petersen.
Farewell to béarnaise
Now the menu is changing much more frequently, and there is fewer dishes on the menu. Basically, the style is still Bistro Modern, but the chefs' own interpretation.
This means, among other things, that they want something more than just slapping a steak and béarnaise sauce on the table, as Bistro Modern is often known for.