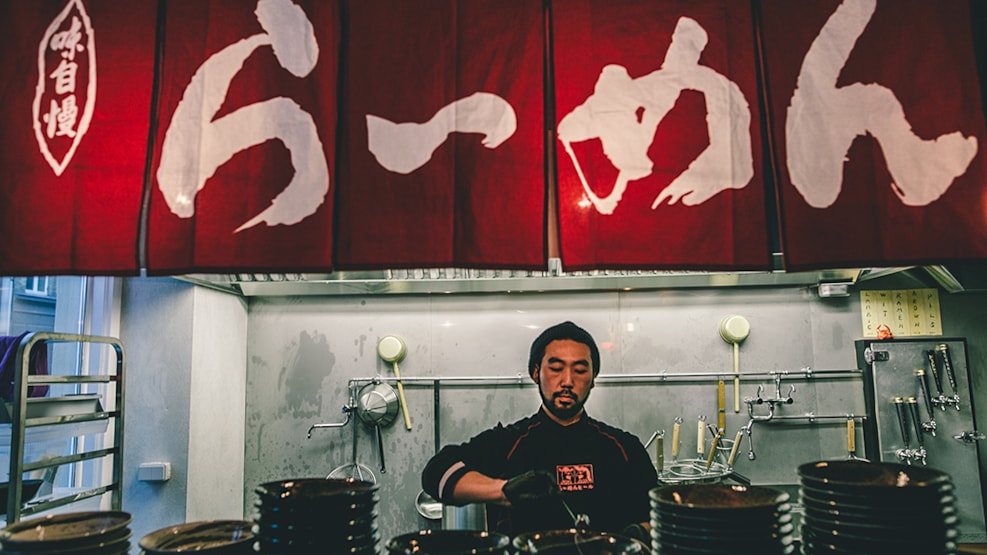 Ramen to Bíiru
Although it may sound unlikely, Japanese noodle soup and Danish craft beer make up the perfect love story.
These are the two elements comprising Ramen & Beer, a collaboration between Danish brewing mastermind and Mikkeller godfather, Mikkel Borg Bjergsø, and Japanese restaurant Bento. In true Japanese fashion, you order your ramen dishes in a vending machine imported from Nippon itself. And it goes without saying that the beer pairing is as impeccable as the dishes themselves.
You'll find Ramen & Beer in Nørrebro and Vesterbro.