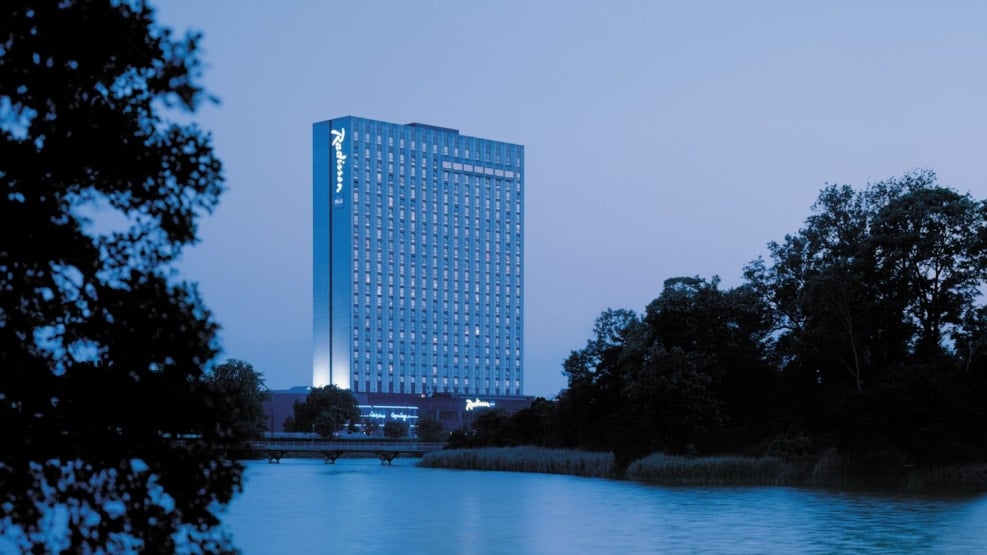 Green Experience
Radisson BLU Scandinavia Hotel, CPH
Welcome to Copenhagen and the 26-floor Radisson Blu Scandinavia Hotel!
Once again, Radisson Blu has won the price as the best hotel chain in Denmark, an award we are very proud of.

As the largest conference hotel in Denmark, the Radisson Blu Scandinavia Hotel in Copenhagen rises highly above the city, affording stunning views of the ancient City Hall and the gilded church towers of Christianshavn.

Placed just 1,5 km from the bustling Town Hall Square, Radisson Blu Scandinavia Hotel provides guests easy access to Stroeget, Tivoli Gardens and all the other amazing sights in the city center, and all this within a just 15 minutes walk. And in the other direction - just 8 kilometers from Copenhagen International Airport.
Situated just next to Christianshavn, a trendy district bursting with cafes, canals and dramatic architecture. This luxury and modern, streamlined hotel, Radisson Blu Scandinavia Hotel Copenhagen features a vibrant, stylish feel and sumptuous amenities including spa services and the notable Dining Room restaurant that serves gourmet International cuisine. in addition to this the hotel also plays home to the exclusive Casino Copenhagen - the city's only casino.