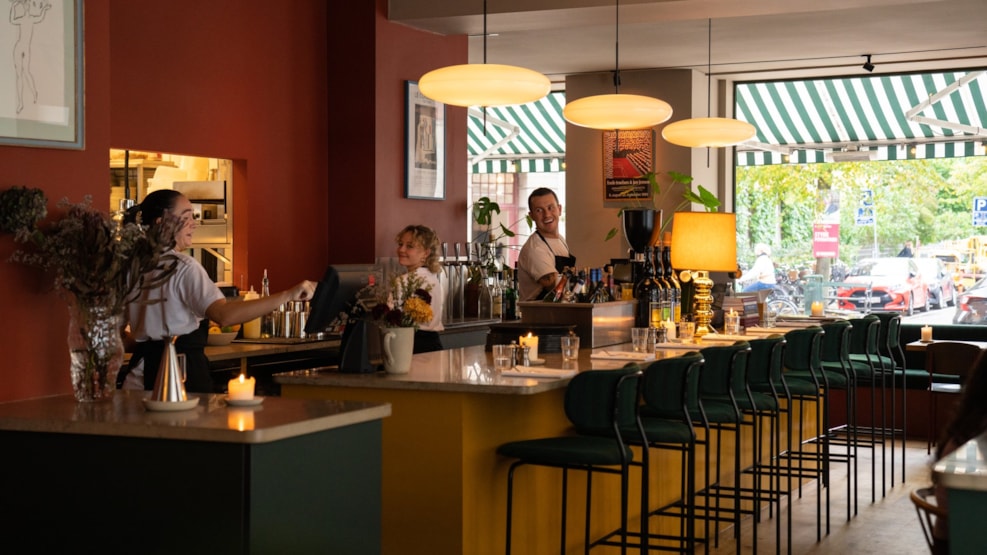 Polly
Polly is an all-day restaurant in the heart of Frederiksberg.
At Polly you can be sure to have all your gastronomic needs covered from morning to night.
The food here is truly world-class gourmet, following a philosophy of simple dishes without too many frills. Stop by for breakfast and try their Eggs Benedict or Eggs Royal, with well brewed coffee of course. Or head for their dinner menu with dishes like baked halibut, risotto with beef ragout or tartare. You can also let the kitchen decide for you with their 4-course tasting menu.