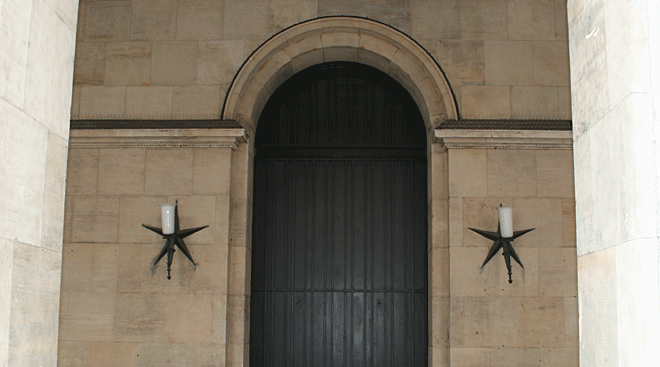 Police headquarters
Politigården (Police Headquarters) was built 1918-24 and is the headquarters of Copenhagen Police. The building houses among other things, administration, management, emergency department and radio service.

The main architect of the impressive building in the Neoclassical style was Hack Kampmann. After his death in 1920 architect Holger Alfred Jacobsen took over the task in collaboration with the architects Hans Jørgen Kampmann and Aage Rafn.

The interior is inspired by the Southern European Renaissance and Baroque architecture. In addition you will find details inspired by antique Roman art and modern art deco.

The building's exterior is designed to look hard and resistant to the environment, thus all windows open inward so as not to break the facade.