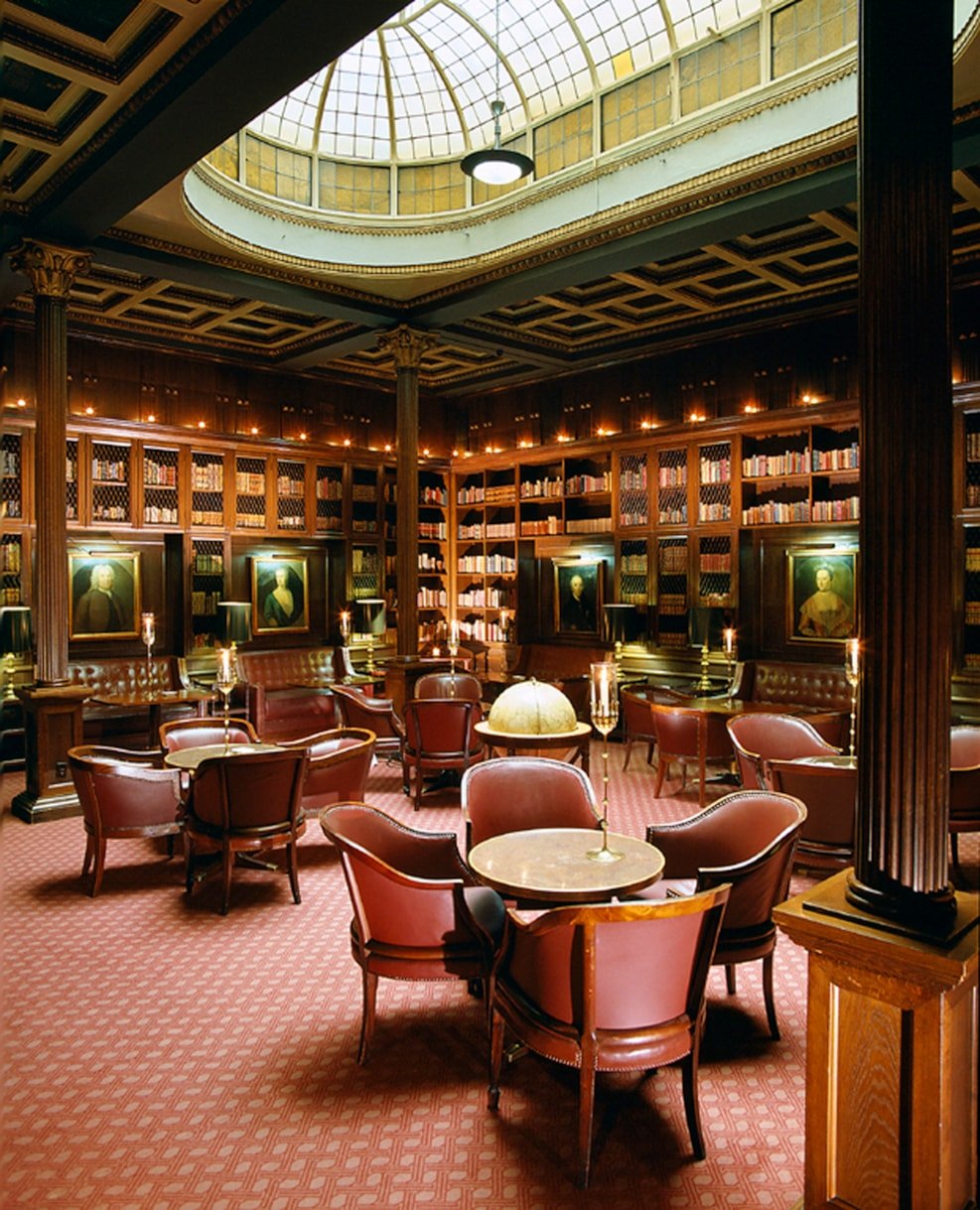 Plaza Library Bar
The Plaza Library Bar was recently chosen by Forbes Magazine as one the 5 best gentlemen's oases in the world. It is a perfect place to while away the hours, enjoying a peaceful drink while taking in the stylish décor and unique atmosphere.

Floor-to-ceiling bookcases cover the walls with 18th century books, some of which are valuable first editions.

The bar offers champagnes, whiskies, excellent wines, fine cognacs, cocktails, quality beers, and delicious snacks. The Plaza Champagne Cocktail, a house specialty, is a refreshing option.