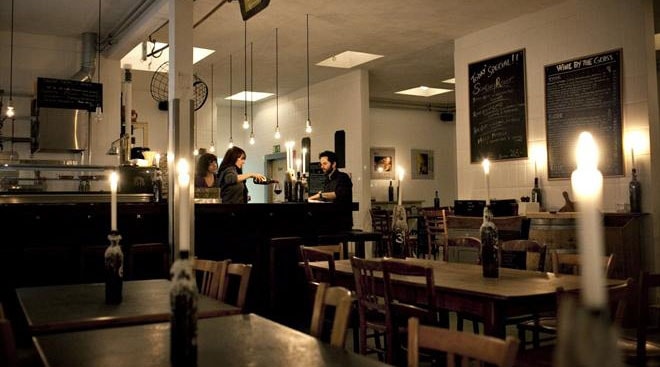 Paté Paté
Paté Paté is located in Copenhagen's hip Meatpacking District. 
The people behind Paté Paté run wine bars in other parts of the city, but this restaurant is located in a former paté factory. Paté Paté presents itself as a wine bar, eatery, and tapas bar.

The bar is centrally located in the big raw room. Menus are announced on blackboards, but you can also see them on plastic-coated cards. The house offers anything from brunch - with or without cava - over tapas, to genuine bistro food in generous servings.

The bread is homemade and tasteful, the waiters are plenty and attentive. The wine list is large and exquisite, also if you would like just a glass. The prices are reasonable.