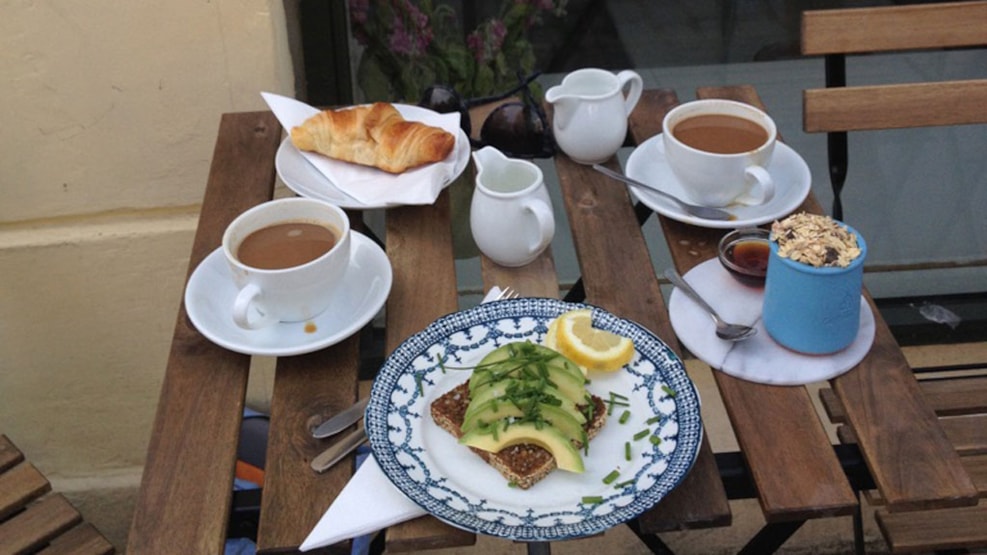 Parterre
Parterre is a small basement cafe and coffee shop in the charming, maritime Christianshavn district in Copenhagen. It opened in the summer of 2014 and has quickly become one of the city's hidden gems.
Parterre is located in an old building facing Christianshavn's Canal in Copenhagen. You need just a few steps down into the basement, where you will find a rustic and very aesthetically decorated cafe with good lighting. In fact, it is so visually appealing, that it is one of the most Instagrammed cafes in Copenhagen.
Parterre is a father and son business, and it is especially the coffee from the Swedish roaster Koppi that is attracting the city's in-crowd and coffee lovers. The price for a cup of coffee is extremely reasonable for Copenhagen and ranges between DKK 26-36.
Early breakfast and lunch
Parterre opens earlier than most other cafes in Copenhagen, at 07:00 on weekdays and at 08:00 on weekends, so why not start the day here with a good breakfast of soft-boiled eggs, freshly baked bread, and croissants.
The Christianshavn café also serves small lunch plates, such as avocado with sea salt on rye bread or vegetable sticks with homemade hummus. Here, the prices are a little higher at around DKK 50, but the taste and quality are just right.
And then of course there is a delicious cake to sink your teeth into afterward.