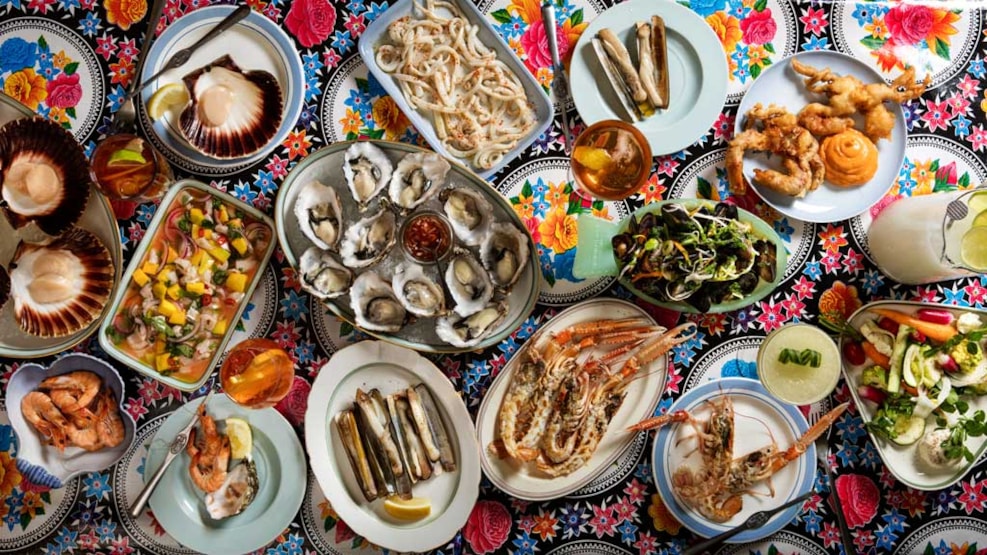 Oysters & Grill
Oysters & Grill in the Nørrebro district of Copenhagen is a rustic seafood bar and restaurant with a very relaxed atmosphere and dress code.
There are several kinds of oysters and clams, lobster, squid and more to choose from, and you can choose to eat sea goodies deep fried or cooked a la plancha, on a scorching iron pan, as you do it in Spain.
The atmosphere at Oysters & Grill is relaxed, and the meal is a gathering point for good conversations and an enjoyable evening.
Oysters & Grill is part of Cofoco - Copenhagen Food Consulting - known for its quality food and very reasonable prices. The most expensive main course on the menu is around DKK 200. 
Max capacity: 64 pax