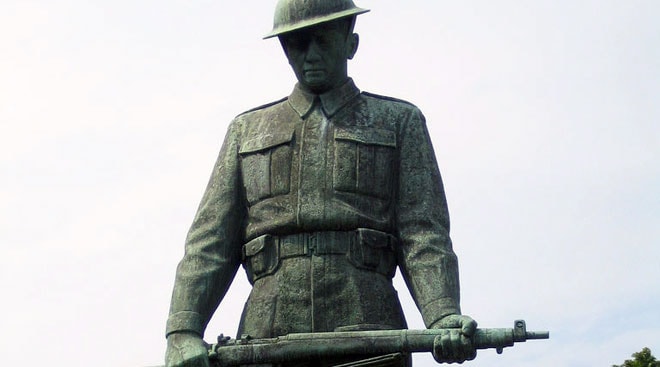 Our Fallen statue
Our Fallen in Danish and allied military service 1940 - 1945 - Erected by the Danish people. That is the wording on the bronze monument at the entrance to the Citadel in Copenhagen.

The monument was erected in 1957 by artist Svend Lindhart. It stands on a limestone pedestal at the entrance to the Citadel's Sjællandsporten (Zealand Gate) also called Kongeporten (King's Gate) off Smedelinien.

The statue commemorates the soldiers who lost their lives during service in World War II and is just five minutes walk from The Museum of Danish Resistance and the relatively new Monument for Denmark's International Effort since 1945.