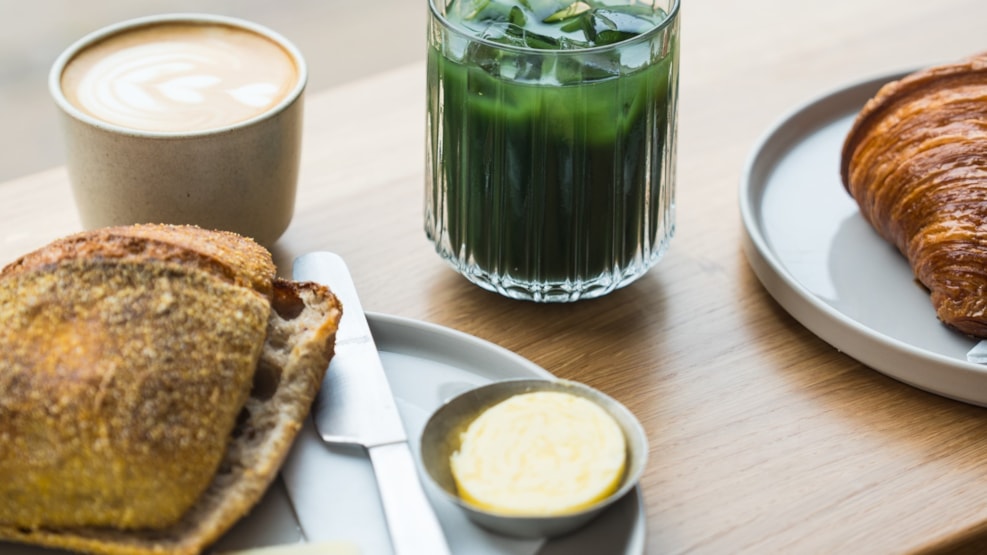 Orsa Coffee
LoFi music, delicious coffee from Prolog, great juices and delicious pastries are just a few of the things you can experience at Orsa Coffee in Vesterbro.
Do you know the feeling of walking into a room and feeling like you're in another world? That's exactly the feeling you get when you step into Orsa Kaffe. Located in the centre of the bustling Vesterbrogade, Orsa acts as an oasis where time doesn't matter, and the only thing you focus on is being present.
The smell of coffee and pastries is the first thing that greets you when you walk in. Because that's what Orsa specialises in - great coffee and delicious, easy meals, you can get a spongy banana cake, a cheese roll and much more. The coffee is from Prolog, which has long since become a celebrity in the Copenhagen coffee landscape. You can also get things like matcha lattes and a yoghurt bowl, so there's something for everyone.
The atmosphere is always upbeat, and many Copenhageners have already made Orsa a regular despite the fact that it opened in 2023. The music is relaxing, and you can bring friends and family, no matter where in the world they're from. Because despite the many coffee shops in Copenhagen, it's a truly impressive place.